Press Release: Gareb Shamus, Wizard Entertainment CEO, Acquires Atlanta Comic Convention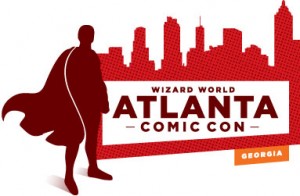 Gareb Shamus announced today that he acquired and will produce the Atlanta Comic Convention, now renamed Atlanta Comic Con Wizard World Convention.
"The spirit of the Atlanta convention was very much in line with our own shows. The fans in Georgia appreciate the festival feel of this show," Shamus, CEO of New York-based Wizard Entertainment said. "The fans here are savvy, and they are ready for the evolution of their con."
Founded in 1994 by 20-year comic veteran Wes Tillander, the Atlanta Comic Convention showcases comics, cards, prints, gaming artwork, videos, toys, manga, anime, statues, new artists, book signings and much more.
"Giving fans a little of everything is something I've been doing for years," said former owner Tillander. "There are so many facets of this industry that comics fans appreciate and expect to see as part of a show. With Wizard producing the show, I know that mixed presentation idea will really thrive."

Tillander will consult on Atlanta Comic Con to maintain the local traditions of the event. Wizard will expand the show from a one-day format to a three-day weekend format, while many aspects of pop culture will continue to be represented. Atlanta Comic Con fans can expect a high-energy show with a festival atmosphere recognized and enjoyed by fans everywhere.
Dates and venue will be announced shortly.
For information on all Wizard events, visit www.wizardworld.com.
Wizard World Comic Con Tour:
March 26-28, 2010,Toronto Comic Con, Direct Energy Centre
April 16-18, 2010, Anaheim Comic Con, Anaheim Convention Center
June 11-13, 2010, Philadelphia Comic Con, Philadelphia Convention Center
August 19-22, 2010, Chicago Comic Con, Donald E. Stephens (Rosemont) Convention Center
October 7-10, 2010, Big Apple Comic Con, Pier 94
November 12-14, 2010, Austin Comic Con, Austin Convention Center
Atlanta Comic Con, TBD
New England Comic Con, TBD