Convention Report and Photos from Zenkaikon 2011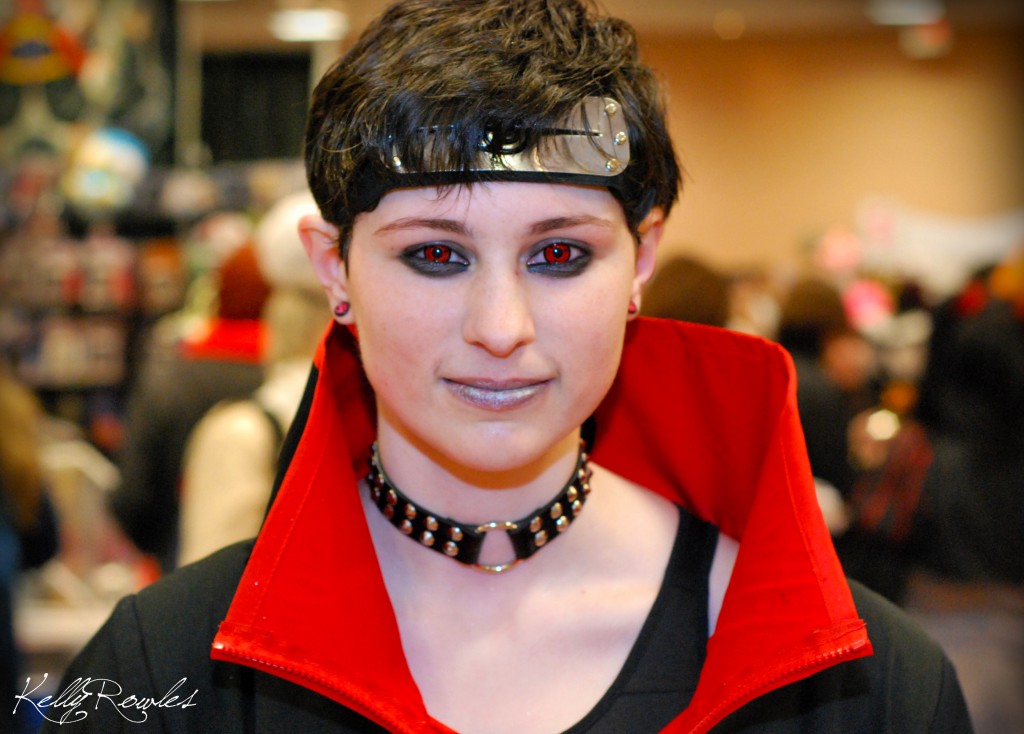 This past weekend was Zenkaikon 2011, a Pennsylvania anime convention that just completed its fifth year. What started as a small convention with less than 500 attendees, is now one of the largest conventions in the Philadelphia/New Jersey area, attracting over 3,000 people. In fact, this year it took up residence at the King of Prussia Convention Center and its connected hotel.
On the guest list for Zenkaikon 2011 was none other than noted anime voice actor Vic Mignogna, along with Todd Haberkorn, comedian Uncle Yo, writer CJ Henderson, and Japanese band Rose Noire (making their US debut), just to name a few.
Zenkaikon staff made wise use of their increased space this year. Registration had plenty of room for the queue (which seemed to move along pretty quickly). There was plenty of space for the autograph lines for Haberkorn and Mignogna. The main ballroom also had ample seating. Although some panels hit capacity and had to turn attendees away, generally they seemed to have adequate seating for those who wanted in. I was impressed by how things had been set up this year, especially considering the extremely cramped quarters from the year prior. Each room had the schedule posted by the door, and there were plenty of volunteers around to provide assistance when needed.
One of the great things about Zenkaikon is that it offers a wide variety of entertaining programming. In addition to the typical panels that any con offers, Zenkaikon also had some really great main stage events, including "Anime Password" with Mignogna and Haberkorn. It was incredibly entertaining, and with the two celeb guests being such great sports, it made the event all the better. Definitely a great use of the celeb guests by Zenkaikon. Q&As are fun and all, but I really like seeing guests do more than just answer questions, especially if they have such upbeat and easy going personalities.
There were also concerts, contests, LARPs, games, and more. There was never a lack of something to do.
Zenkaikon also had a strong vendor area with a nice mix of typical anime vendors (manga, DVDs, figures, Japanese candy, etc.), along with several vendors offering unique handmade goods. One thing I also wanted to point out was the charitable atmosphere in the vendor area. Many vendors had containers accepting donations for the Japanese relief efforts, and attendees were definitely chipping in. In fact, con goers were so charitable, the convention actually caught the attention of NPR.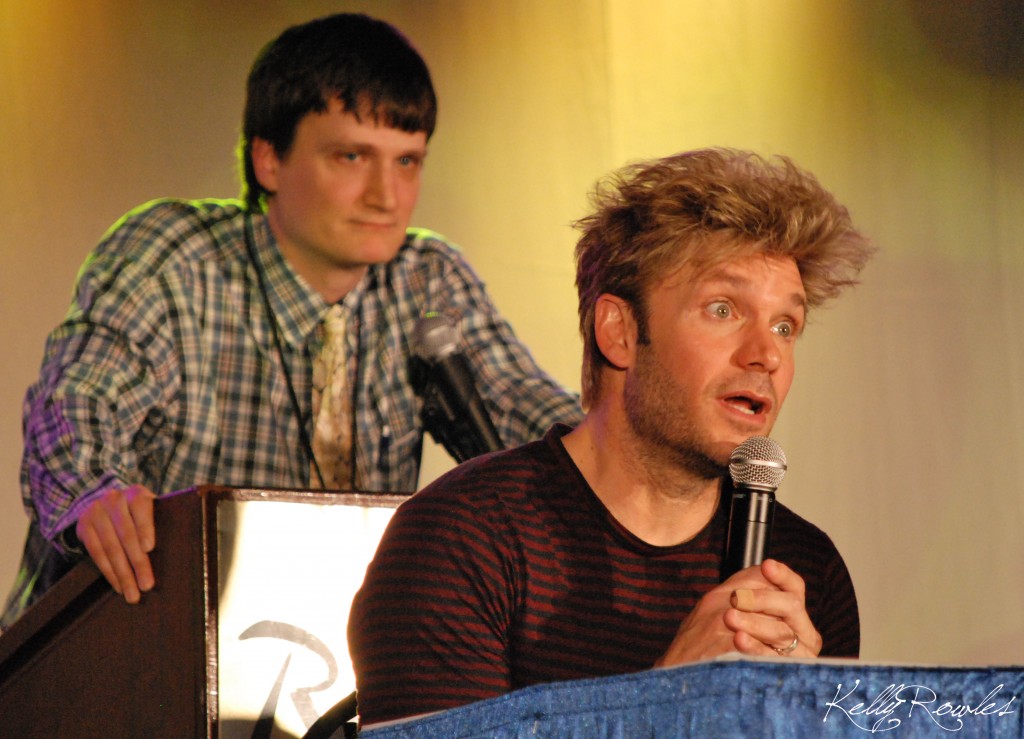 If you're looking for an anime convention where it is safe to take your kids, or even if you're an adult looking for a more "high brow" discussion about anime (or even H.P. Lovecraft), Zenkaikon is a great convention for that. While it's true that the convention tens to skew toward a younger attendance base, there's still plenty to keep an adult fan occupied.
I'm looking forward to seeing what the Zenkaikon staff has planned for next year.
To view all of our photos from Zenkaikon 2011, including several of Vic Mignogna and Todd Haberkorn playing "Anime Password," visit our flickr account! Also, stay tuned for an interview with comedian Uncle Yo!