PAX East 2010 – Day 1 Report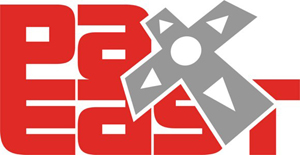 It's relatively early on Day 2 of PAX East here in Boston, and I wanted to go ahead and jot down some initial thoughts about our Day 1 experience. Please forgive the typos. I'm writing this quickly before starting a myriad of meetings with game developers this morning, and I won't have time to do as careful of a check as usual.
First off, the drive in from Philly wasn't too bad, aside from a briefly harrowing moment in NYC when we got a bit turned around. We got into the Sheraton around 11-11:30. We had requested an early check in, only to get there and find out they had no rooms ready. We were told we'd be called when one became available.
So we valet parked the car ($42 a night), and went to pick up our press badges. We waited in a small line, and got squared away pretty easily. We then went off to find lunch. Fortunately there's a mall attached to the convention center, although it was totally packed. We did manage to find a table and get food.
-> Read More: PAX East 2010 – Day 1 Report <-