PAX East 2010 – Day 3 Report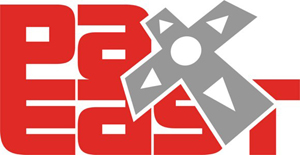 The Convention Fans Blog/Alltern8 team rolled back into Philly late last night, after enjoying the final day of PAX East 2010. We're all pretty tired, and two of us are sick, but the general consensus seems to be that it was all worth it.
Day three of PAX started pretty early. Us members of the press had been invited to a Media Only Q&A with Penny Arcade creators Jerry Holkins ("Tycho") and Mike Krahulik ("Gabe"). It was originally scheduled for 9 am, but when we arrived at 8:30 to line up, we were told by the convention center security staff that we couldn't go upstairs until 9. That didn't seem right, so we walked over to the PAX info desk. That's when we were told it had been moved to 10 am.
-> Read More: PAX East 2010 – Day 3 Report <-