Press Release: EyeCon True Blood Launches 2nd Annual Convention with Stars Sam Trammel and Kristin Bauer!
4 July 2010
One Comment
by Staff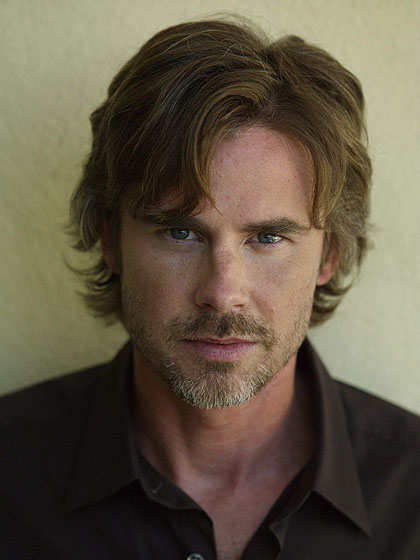 EyeCon is proud to announce the launch of it's 2010 second annual True Blood convention, November 5-7 in Orlando, Florida. Already confirmed to appear are fan favorites Sam Trammel who plays the shapeshifter "Sam Merlotte" and Kristin Bauer who plays the beautiful and sexy vampire "Pam". This will be Kristin's first ever EyeCon appearance so be sure to help us welcome her to the EyeCon scene.
Ticket Sales Launch on July 15th at 12:00pm Eastern with an Early Bird Banquet contest!
Immediately after ticket sales launch on July 15th, the first three orders placed that include a Platinum ticket will each win a free admission pass to the Saturday Evening Banquet, which will also mean earlier celebrity guest choice at the banquet! Winners will definitely be able to sit with Sam or whoever they choose to be seated with!
Convention Events:
*Celebrity Q&A Sessions
*Autographs/Photo Ops
*Celebrity Banquet
*Celebrity Cocktail Party (pictured below)
*Celebrity Fangbanger's Ball
*Musical Guests/Concerts
*Fan Film Screenings and Contest
*True Blood Film Rooms
*True Blood Panels and Discussions
*Diverse Vendor's Room
*Tattoos by Marc Draven
*Blood Drive by Florida's Blood Center
Much more to be announced!
Vendor's Space Now Available!
We are pleased to welcome our valued dealers to our 2nd Annual. The price is a low $175.00 per six foot table space. We like to keep our vendor's room smaller and more diverse to allow vendors more sales and less competition, thus vendors space is extremely limited.
Please click here for details or to order: Vendor's Info
I want to personally thank all attendees for joining us for our second annual True Blood convention. This promises to be our best convention yet as the True Blood Fandom has grown exponentially since last year in size and popularity. We promise to keep you entertained all weekend and we will make you our number one priority. EyeCon has definitely become a family reunion of sorts for us and we look forward to it as much, if not more, than you do. If you have any comments or suggestions, please feel free to shoot them our way, I have an open door policy. Hope to see you there!
Kenny Smith
Promoter
EyeCon