Yet Another Contest to Win Star Wars Celebration V Tickets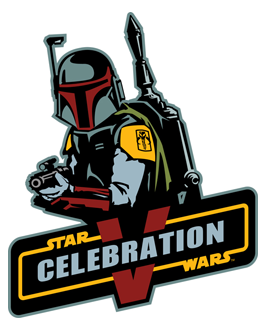 The folks running Star Wars Celebration are offering a few lucky fans some opportunities to win tickets to their Star Wars Celebration V convention happening in Orlando, Florida. I previously posted the press release about the Star Wars Ultimate Fan Getaway contest (via Cartoon Network). Now the organizers are hooking up with G4 with their "Star Wars Glitch Hunt Contest."
How does it work? Apparently there are twelve pages spread across G4TV.com, StarWars.com, and StarWarsCelebration.com that have been "infected" with a Sith virus. Fans must decipher clues, find the infected pages, and locate the glitches. There is a clue for where to find each key. If you enter an incorrect key, a secondary hint will appear. Each correct key entered is one chance for you to win one of the prizes. The "Glitch Hunt" runs through July 16, 2010.
Here's a list of the various prizes up for grabs:
First Prize Winner (1): Two pairs of 4-Day tickets to Star Wars Celebration V, two pairs of tickets to Last Tour to Endor at Disney's Hollywood Studios, a Gentle Giant Statue, and a new Xbox 360 Slim from G4.
Second Prize Winners (10): One pair of 4-Day tickets to Star Wars Celebration V, a retro Empire Strikes Back action figure from Hasbro, and a limited edition G4 "Geek" shirt.
Third Prize Winners (5): One 4-Day ticket to Star Wars Celebration V.
The downside? No prizes include travel and lodging. If you want to win that, go enter the Cartoon Network contest instead.
For the official rules, click here. To start entering glitch keys, visit http://g4tv.com/attackoftheshow/glitch.aspx.