Mark Hamill Shows Fans His Dark Side for Star Wars Celebration V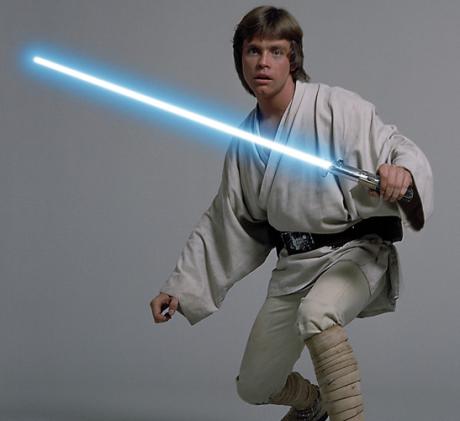 The big news yesterday was that Mark Hamill, Luke Skywalker from the Star Wars franchise, will be appearing at the Star Wars Celebration V convention in Orlando. This got everyone super excited… temporarily. You see, Mark Hamill has one of the most outlandish autograph fees in all of fandom. If you want to get it at Star Wars Celebration V, you'll have to pony up $125.00. That's more than double the price that Sir Patrick Stewart (Star Trek, X-Men) charges, by the way, and he has two major franchises and he's a knight!
But yes, you read that right. The man wants $125.00 to sign his name to a glossy 8×10 photo for fans who ensure he continues to get royalty checks from now until the day he dies. Fans that made him what he is today. Fans who clearly are willing to pay that much or he wouldn't get away with charging it. Sadly, this isn't really breaking news. Fans have been complaining about Hamill's prices for a while now, but apparently not loudly enough.
Seriously people, it's time to follow this guy's example and just say "NO" to Mark Hamill. This has gotten out of control. It was bad enough when he was charging $100, but to up it to $125 just a year later? I know the economy is bad and everyone could use some extra cash, but for cryin' out loud, it's bad for fans too.
And I'd like to point out that Carrie Fisher (Princess Leia) and Anthony Daniels (C3PO) are charging $50, which is peanuts by comparison (but still pricey really, in the grand scheme of things).
If you'd like to go to Star Wars Celebration V and take out a mortgage on your house to pay Mark Hamill, you can still get a full weekend pass for $128. You'll then need to buy the separate $125 autograph ticket from Official Pix, who is handling that for the convention. Star Wars Celebration V is happening August 12 – 15, 2010, at the Orange County Convention Center in Orlando, Florida.
Visit www.starwarscelebration.com for more information.