Press Release: Zenkaikon Welcomes Voice Actor Todd Haberkorn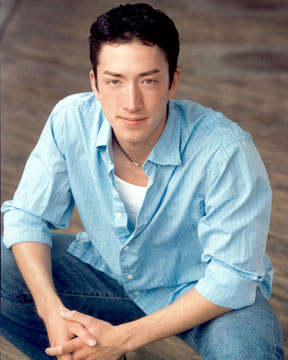 VALLEY FORGE, PENNSYLVANIA — July 26, 2010: Zenkaikon is pleased to welcome actor, director, and writer Todd Haberkorn as a guest of honor at its 2011 convention. Mr. Haberkorn voices roles in many popular series including Ouran High School Host Club, Axis Powers Hetalia, and many others. He joins previously-announced guests Vic Mignogna and Greg Wicker on the Zenkaikon V guest roster.
ABOUT TODD HABERKORN:
Todd Haberkorn is a proud member of the anime community and continues to be its humble servant by way of English dubbing. Haberkorn received his BFA in acting from Southern Methodist University and continues to work professionally, primarily in Texas and surrounding states, as an actor, director, producer, and writer. Catch Todd's voice as lead roles in Sgt. Frog as Keroro, Suzuka as Yamato, Ghost Hunt as Naru, Claymore as Raki, xxxHolic as Watanuki, D. Gray Man as Allen Walker, Sands of Destruction as Kyrie, Soul Eater as Death the Kid, and soon Axis Powers Hetalia as Italy. A few supporting roles include Itsuki in Shuffle, Ichimoruken in Hell Girl, Firo in Baccano!, Kono in Darker Than Black, Hikaru in Ouran High School Host Club, and Khoza in One Piece.
When not in the booth, Todd is a producer with his company, Out of the Office Productions. Fans can also check out his weekly podcast with Leah Clark called Popcast Weekly (popcastweekly.com). Todd is represented by The Horne Agency.
ABOUT ZENKAIKON:
Since 2006, Zenkaikon has been bringing quality Japanese animation (anime), comics (manga), and popular culture themed events to the Philadelphia area. The convention is staffed completely by volunteers, who want to share their appreciation for these mediums with the Philadelphia region. Zenkaikon features a variety of activities including anime and live action screenings, video and tabletop gaming, special guests, costume competitions, panels, concerts, vendors, and more. Starting as a small one-day event, the convention has grown rapidly to welcome nearly two thousand attendees in 2009. The Zenkaikon staff wishes to thank all the attendees who have supported and helped it grow over the years. They look forward to building an event that will be an integral part of the region's culture for many years to come. For more information on Zenkaikon or to register for the upcoming convention, please visit http://www.zenkaikon.com.