CreatureCon Changes Dates in Deference to FX International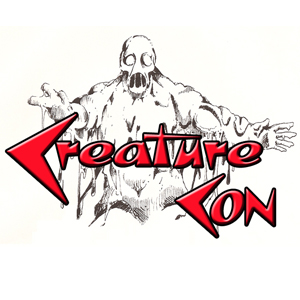 Back in April we posted that FX International would indeed be back for 2010, despite some speculation to the contrary. The convention set its dates for October 16 – 17, 2010, at the Gaylord Palms Resort. Up until August however, it was still looking a bit doubtful, as there hadn't been any guests posted and there was a distinct lack of website updates. That said, Leslie Nielsen, Ernest Borgnine, and Sean Maher are now scheduled to attend.
But the new dates for FX International had an unintended consequence. CreatureCon, another central Florida convention, was originally scheduled to happen in mid-September at a hotel close to the Gaylord Palms. They have made the decision, out of "deference" to FX International, to move their convention to January 22 – 23, 2011. Their convention will be held at the Ramada Orlando Celebration Resort, across from Disney's Celebration. I'm not quire sure why they felt the need to do this, but they have, so mark your calendars.
VIP tickets for CreatureCon 2011 are currently on sale for $12.00 (adults) and $5 for children (5-12). General admission tickets will be sold at the door for $10 and $5 respectively. A guest list is not yet available.
As always, we'll keep you apprised of any major changes to either convention.