Stare Dramatically Into the Distance During the Middle of a Sentence Day
2 December 2010 – by Chriss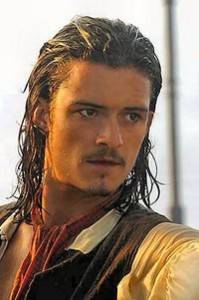 You know what I love about geekdom? If we want a holiday, we make one by gum! (Hi there, Talk Like A Pirate Day)
December 3 has been declared Stare Dramatically Into the Distance During the Middle of a Sentence Day. *throwing handful of confetti into the air and cheering*
When: Friday, December 3 · 12:30am – 11:30pm
Where: Wherever you are (holidays are portable that way)
We owe this day of celebration to Abby M. Dickson and Michelle Ness who are spreading the news via Facebook Event.
As they say on the Event page:
You've all seen it done… Someone is talking. To add
dramatic emphasis, they gaze off into the distance… Well, now it's our
turn. We get to be as awesome as the numerous people who stare into the
distance. You will then be able to count yourself among Orlando Bloom,
Batman, the dude from CSI Miami, Elphaba from Wicked and countless other
awesome people.

While speaking December 3rd, remember to gaze off into the distance
for dramatic effect when you talk. For example, "I like… (turn head
slowly looking longingly off into the distance) pie." A simple move of
the head makes all of your statements so much more profound.

Invite your friends, So that everyone can feel awesome!!!
Try working it into your work day for extra Geek points.