Voltaire to Headline Jeff Mach's Wicked Winter Renaissance Faire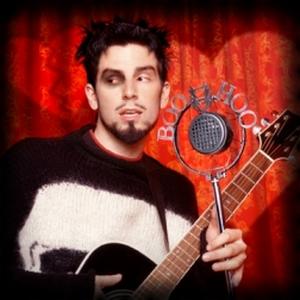 If you're a geek living in or around the New Jersey, you've no doubt heard of Wicked Faire. It's one of the most talked about events this time of year in the tri-state area, and it's not too late to snatch up some tickets!
Known officially as "Jeff Mach's Wicked Winter Renaissance Faire," this weekend long event is:
…a festival, faire, convention, and playground for anyone who enjoys things that are outside the norm.  It's a ceaseless onslaught of entertainment wrapped up in a whirlwind weekend of wonderful things to do, see, try, explore, find, play with, experience, and enjoy.
One of the nice things about this event is that it is for ages 16 and up (vs 18 or 21 and up). Why? Because as Jeff puts it, "weird people in high school need this more than anybody," and I have to agree.
Of course, the most exciting bit of news concerning Wicked Faire is the headlining musical act: Voltaire. He is the Goth Prince, a filker, a Star Trek fan, a Dragon*Con legend, and all around just a damned cool musician with a geeky streak. If you've never heard his music, go buy a copy of "Banned on Vulcan." You can thank me later.
Wicked Faire is happening February 18 – 20, 2011 at the Doubletree of Somerset, New Jersey.
Advanced weekend tickets for Wicked Faire are available now for $40, plus you get a $5 vendor gift certificate if you purchase before January 25th. After the 25th, tickets are $40.00 each in advance, but there's no vendor gift certificate. Weekend tickets will be $50 at the door, Friday tickets will be $30, Saturday tickets will be $40, and Sunday tickets will be $15. Tickets are not mailed, and will be available for pickup upon arrival.
For more information, including a list of performers and vendors, visit www.wickedfaire.com.