Emerald City Comicon Now 3 Days Long!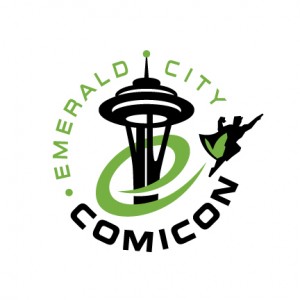 The Emerald City Comicon is the premier comic book and pop culture convention in the Northwest; self described in a press release as "…the unbelievable pop culture decadence and debauchery that is the COMICON PHENOMENON."
I don't know that I'd ever use 'debauchery' and 'comicon' in the same sentence, but maybe I just haven't been going to the right con parties.
Anyways…
The convention is held in Seattle, with the 2011 event scheduled for March 4-6 at the Washington State Convention Center.
Over its 8 years the Emerald City Comicon has grown and grown. So much so that, for the first time ever, the convention will now cover three whole days instead of just two. Yay!
And they're expecting the 2011 3-day convention to be the biggest and best yet.
So far their guest list includes such celebrity heavyweights as: William Shatner; John Noble; James Marsters; Jonathan Frakes; Brent Spiner; Felicia Day; and others. Weighing in on the comics side are industry bigs the likes of: Mike Mignola; Ben Templesmith (co-creator of 30 Days of Night); Cully Hamner (co-creator of Red with Bruce Willis); and others.