Event Submission Open For Gen Con Indy 2011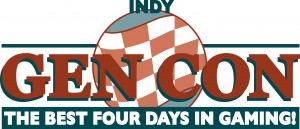 Gen Con Indy is the longest running and best attended gaming convention in the world. Their 2010 event had over 8,750 events, a new record. The 2011 event will be held August 4-7 and Gen Con Indy is hoping to beat last year's record and make 2011 the "best four days in gaming ever".
All of these events have to come from somewhere, though, and that's where we gamers and gaming fans come in.
Event submission for Gen Con Indy 2011 is from January 14 to March 11. Apparently event organizers created more than 1,000 events in just the first week of submissions.
Submit your events early to get your preferred date, time and location, otherwise you'll be stuck in whatever time slot and place is leftover.
Requirements and and such are on the Tips for New EOs and GMs page.
How do you submit an event? As far as I could tell, you have to either have a login or sign up for one at their Reg page. Then I suppose, once you're logged in, you look for a link to the event submission form.