Green Lantern Comes to WonderCon!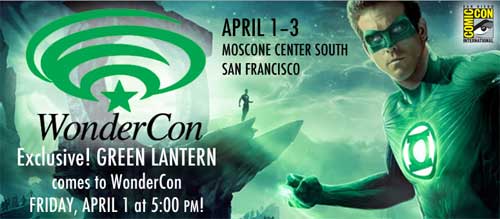 WonderCon 2011 is going to be a Green Lantern fest, no foolin'.
The first day of the con, April 1st, will treat fans to a special Green Lantern signing by stars Ryan Reynolds, Blake Lively and Peter Sarsgaard starting at 4:00 pm. The signing will be followed by a panel discussion, which starts at 5:00.
In addition, the Corps and Hal Jordan will have a "presence" throughout the rest of WonderCon, which gives me this vision of lifesized cardboard cutouts of the various Green Lantern Corps members popping up around every corner. Imagine having to walk around Mogo to get into the convention. (and around, and around… heh heh)
As cool and delightfully hilarious as that would be, though, I suspect the press release I read was referring to the other panels and presentations planned for the rest of WonderCon.
Things like Warner Home Video (WHV) doing a world premier of the Blue-ray and DVD animated feature Green Lantern: Emerald Knights on Friday night, followed by a panel with the filmakers and voice talent.
More Friday Lanterny goodness will be a DC Comics hosted panel about the comics inspiring the recent film plus their planned War of the Green Lanterns crossover event. DC will also be doing Green Lantern themed giveaways and signings at their booth throughout WonderCon.
Speaking of DC's booth, fans will be able to get their hands on the "Green Lantern: Rise of the Manhunters" videogame there throughout WonderCon. The game is planned for release in conjunction with the Green Lantern movie.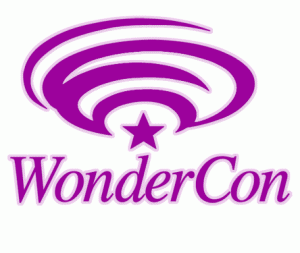 WonderCon is a comic convention produced by the organizers of the San Diego Comic-Con. The event is scheduled for April 1-3 at the Moscone Center South in San Francisco, California.