SoonerCon Screening Browncoats: Redemption Firefly Fan Film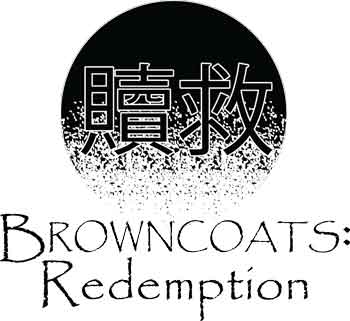 This weekend SoonerCon, the aptly named fan run multi-genre convention in Oklahoma City, plans to delight Firefly fans at their 2011 event with two screenings of the Joss-approved fan made sequel to Serenity.
The Firefly fan film in question is Browncoats: Redemption, a feature length movie that takes place three months after the events of the Serenity film (specifically the ones on the colonized planet Miranda).
It looks like Browncoats does NOT follow Captain Tight Pants and the rest of the Serenity crew from the beloved TV show. Instead, the fan film follows a new cast of characters on a ship called Redemption; Captain Laura Matthews and her crew, who are thrown into a situation that could be the catalyst for the second unified rise since Unification Day.
The Alliance is looking for a scapegoat for Miranda while those unhappy with the Alliance are looking for a rallying cry to take action. Through all this, a secret about Laura is exposed that shakes the very core of the crew, threatening to break it up, challenge the trust that Laura has earned with the Browncoats, and undo all the efforts she has put into place to keep a sense of peace in her life since the first Unification War.
In addition to being really cool, this Firefly fan film also benefits charity. Proceeds from the DVD sales of the movie are donated equally to five different charities; Equality Now, Kids Need to Read, The Dyslexia Foundation, The Al Wooten Jr. Heritage Center, and the Marine Corps Law Enforcement Foundation.
Currently SoonerCon has the screenings schedule for 8:PM on Friday (June 3) and 9:30 PM on Saturday (June 4). Both screenings are free if you have a SoonerCon membership, which implies you can buy a ticket to just Browncoats: Redemption though I couldn't find any specific information to that effect.
SoonerCon 2011 has a "Heroes and Villians: Choose Your Side" theme. The convention will be held June 3-5 at the Sheraton Oklahoma City Hotel in Oklahoma City, Oklahoma (yeah, I hear the song too; it's not just you.)