Dragon*Con Adopts Barcode For 2011 Registration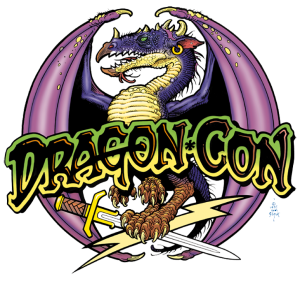 Dragon*Con, one of the biggest fan conventions of the geek calendar year, has adopted the use of barcodes for their 2011 registration process.
Those of you who have been to ComicCon in the last few years will be familiar with the process already. Basically, upon successful registration the convention sends attendees a confirmation of their membership with a barcode that must be brought to the registration area at the actual convention to redeem for a badge. This is a growing trend for large fan events; it speeds up the registration process and provides a certain level of fraud and scalper deterrent.
Those of you who advance purchased your Dragon*Con 2011 tickets may be wondering, "What about us?" No need to stress, they've already thought of that. The convention will be mailing ALL pre-registered members a confirmation postcard with the barcode on the mailing label. You'll need to bring this postcard, with the intact and legible mailing label PLUS a valid photo ID (government issued – your student ID will NOT cut it) to the registration area at Dragon*Con. If you do not have both of these things it will greatly slow down both your registration process and that of everyone waiting impatiently behind you, steadily glaring daggers of rage at the back of your head until you erupt in flames.
Just a heads up, Dragon*Con ticket prices go up in price July 15. Also, the wording on their site indicates that they may not be sending postcards to post-July 15 pre-registers so maybe they plan to have an email confirmation process in place by then. It is unclear. So, just be prepared that if you wait that long to get your Dragon*Con tickets you will not only pay more but may be confused.
Dragon*Con 2011 tickets range in price from $60-$105 and must be purchased from the Dragon*Con store.

What type of barcode will it be? It looks like Dragon*Con will be using one of those new fangled square barcodes of the type called QR.
The QR code will contain all your demographic information, mildly encrypted and base64 encoded. As always you will need to have a valid government-issued photo ID with you as well to complete the on-site registration process.
Dragon*Con is the largest multi-media pop culture convention in the universe (so they claim). Their 2011 event will be held Labor Day Weekend, September 2-5, in Atlanta, Georgia.