Holland LOVES Jem, Celebrates 7th Year of JemCon
Hey there my fellow '80s children. You all remember Jem, right? That cartoon where basically Barbie was a meek no-talent named Jerrica who had a secret identity as wholesome rock star Jem, with an act called Jem and the Holograms, with a magic star earring she could press to turn into her super-rock star identity and back,and the villains where a rival girl band called The Misfits? *breath*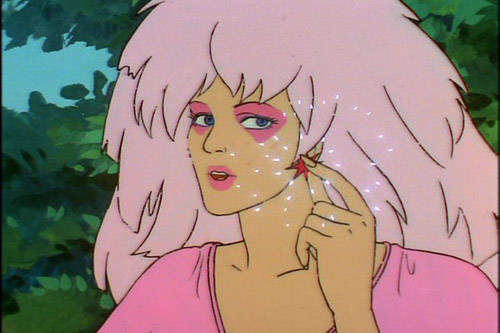 Yeah, her.
Apparently Jem was really big overseas, maybe even bigger than it was in the United States. Especially when you consider that The Nederlands have a Jem fan convention and we don't.
I kid you not.
Holland's JemCon is on it's 7th year and, by all accounts, likely to keep going strong. This annual fan event celebrates the Jem animated series and the line of fashion dolls from Hasbro. They bill themselves as a warm and friendly all-ages convention that attracts visitors from all over the world. I'll bet it does! I've been to Holland, and I've always wanted to return. But now I REALLY want to go back.
Seriously, how cool is this?
If you can make it to Holland, JemCon 2011 will be September 23-25 at the Regardz Rotterdam Airport Hotel in Rotterdam, The Netherlands (Holland).