True Blood Creator Charline Harris Guest at Dragon*Con 2011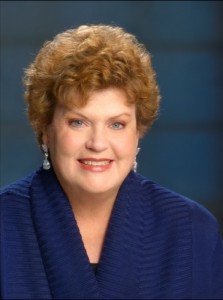 Good news for you True Blood and Sookie Stackhouse fans headed to Dragon*Con this year. Charline Harris will be a Guest at the 2011 event. Harris is the writer and creator of the Sookie book series, on which the HBO hit TV show True Blood is based.
In addition to the Sookie Stackhouse novels, Charline Harris is also the author of other paranormal fantasy works such as the Grave Sight series.
I saw Charline at a Mysterious Galaxy author event some time ago and she was a very interesting speaker. When asked how she went about developing the Stackhouse series, Charline said that she started by deciding to make a character who wanted to date a vampire. And then started from there, figuring out what kind of person would want to do that.
I'll pause here to point out that this is WAY before the whole Twilight thing.
For Dragon*Con 2011 Charline Harris will be participating in the convention's Dark Fantasy Track.
In addition to Charline, there are several True Blood actors making appearences in the Dark Fantasy Track's programming; Kristin Bauer van Straten, Charlaine Harris, Joe Manganiello, and Denis O'Hare.
The 'Tracks' at Dragon*Con are best described as themed sub-sets of programming with special guests, focused panels, and such. For instance, they've had a Pern track to discuss all things dragony, Perny, and McCaffrey for ages.
And, according to Todd McCaffrey (at another Mysterious Galaxy event), the convention treats their author guests really well. So instead of a distant, grumpy author you've got a happy and engaged celebrity writer looking forward to interacting with fans. Great all around, especially for fans without a great local genre bookstore to lure authors to town.
Dragon*Con 2011 is scheduled for Labor Day weekend, September 2-5. The mega fan event is held in Atlanta, Georgia. Registration is still open, though Workshops are almost sold out.