Felicia Day's Fall 2011 Convention Appearances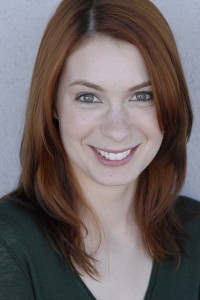 Felicia Day, largely known to the fan community as Penny in Dr. Horrible's Sing Along Blog and Codex from The Guild, has announced her Fall appearances. That was a mouthfull Okay, she's also had a decent part on the recently canceled Eureka, but it wasn't her appearance on that show that got my roommate excited each time the Sears/Kenmore commercial came on.
Hmmm, where was my point again? OH, there it is, hiding behind that tangent! I took a wander over to miss Day's blog last night and saw that she's got a list up of her fan convention appearances for the Fall 2011 con season. Thought I'd share them with you all.
For those still hoping to catch up with Felicia this Summer, I'm afraid last weekend at Chicago Comicon was your last shot.
Never despair, though, because we've got the Fall fan conventions still ahead of us.
Felicia Day is currently scheduled to appear at: