Digicon: Like a Regular Con, but Without the Smell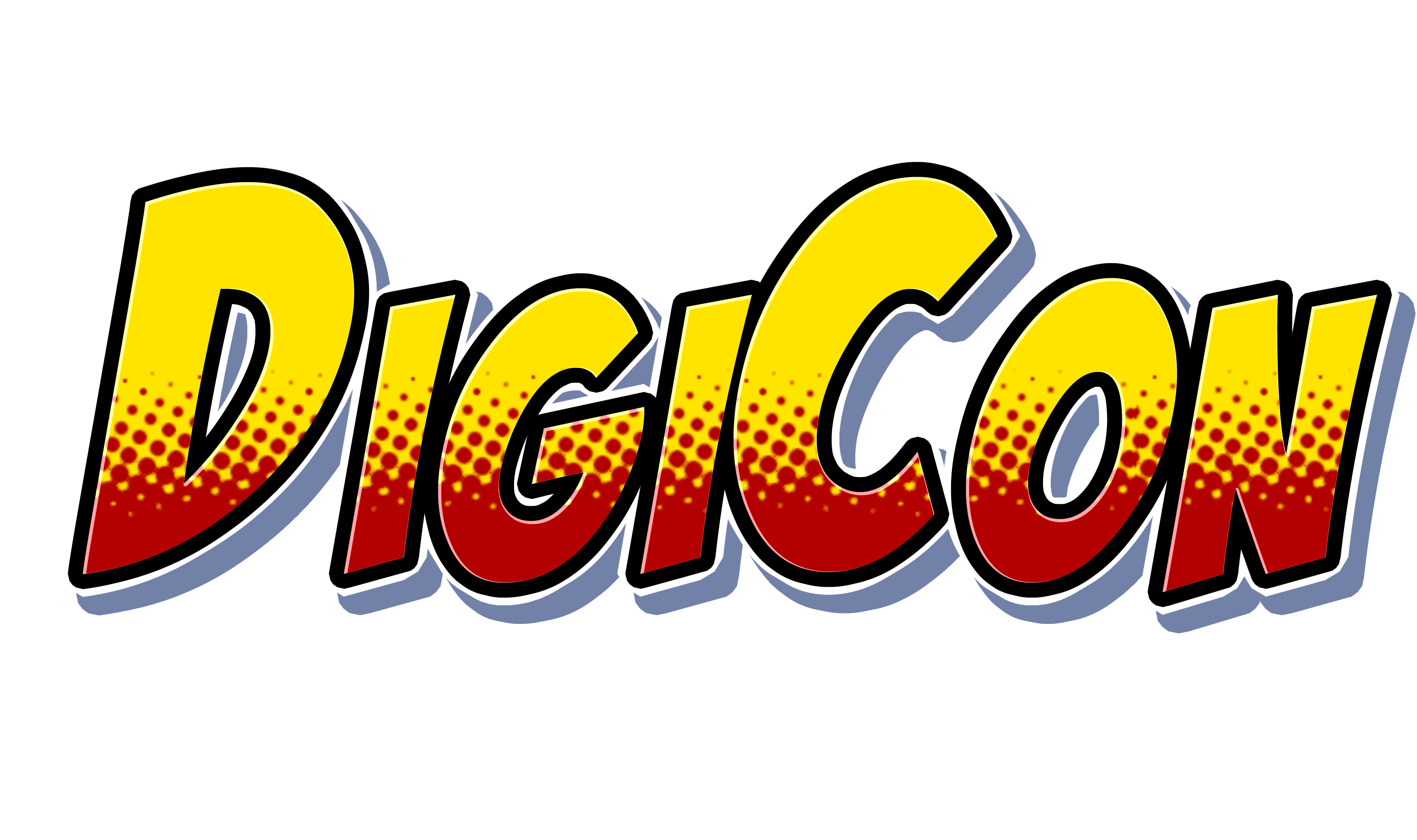 Ever wanted to attend a convention without leaving your home and/or putting on pants? Well DigiCon is planning on helping with that. Created by Ryan Fischer of Gin and Comics, DigiCon is an online convention on September 10-11. It will have webcomic creators, comic writers and artists doing live drawings, doing fan sketches, chats, and more. You can also buy art, shirts, and more from the guests and vendors, all online. This will be the first of their "Cons" they plan to hold every few months.
Created after not being able to go to Sand Diego Comic Con this year, by Ryan Fisher and Casey Curtis decided to bring the fun of cons to the masses. Getting to meet creators, siting on panels, buying merch, and more.
Guests who have signed up for this con include:
Ryan Fisher of the webcomic Gin and Comics plus creator of Digicon.
Ran Brown of the webomic The End
Dawn Griffin of the webcomic Zorphbert and Fred and the illustrator of Abby's Adventures kids books
Robin Dempsey of the webcomic LeyLines
Joshua Swanagon of the interactive webcomic ArDuffle
Roberto Torres of the webcomic Punkin Studios
Gwen Patton of the webcomic Quark Time
Brock Beauchamp of the webcomic Variables
Dan Monroe of the webcomic Ye Gawds, illustrator of a children book, and college art teacher
Harrison Pious of the webomic My Little World
Astrid Lydia Johannsen of the webcomic Absolutely True Tales of Lesbian Drama
Chryss Hart of the webcomic Comic Action Role-Play
Hushicho of comic Incubus Tales and Lamia
Rob Lopez of the webcomic Forsaken Stars and designer of sci-fi/horror RPG Spiral Legion
Carlo Jose San Juan of the webcomic Callous Comics and independent Filipino comic anthology
Chris Ignatov of the webcomic Quests Yeah, plus graphic designer for Armor Games
Ryan Klassen of the webcomic City Folk
Charlie Dowd of webcomic Lilith Dark
Ken Drab of the webcomic Rick the Stick and founding member of the Webcomic Alliance
Jon Grasseschi of the webcomic EVERYDAYABNORMAL
Ajamu M. Frasier of the webcomic The Melted Pot and web animation MonKKEY
Antoine Gagnon of the webcomic Drunken Fools
Jeff Couturier of the webcomic Horde of Neurons
If you are interested in taking part of this convention, they are still signing people up as guests. The whole thing appears to be free as there is no attendee registration, but they will take donations from anyone who would like to help them out. See what else develops with Digicon at http://www.thedigicon.com/