Adam Baldwin Media Guest at Detroit FanFare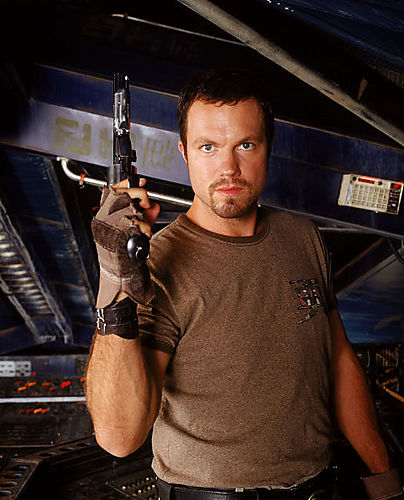 Adam Baldwin, known to fans as Jayne on Firefly, is a Media Guest for the 2011 Detroit FanFare. 'Course, these days Baldwin's playing Colonel John Casey on Chuck, a role sadly short on awesome knitted hats.
FanFare is selling some special tickets in connection with Adam Baldwin's appearance at the convention. There's an Autograph Ticket for just Saturday, a Photo Opportunity Ticket, and a VIP Package for just Saturday. The VIP package includes convention badge and sundry goodies.
The Adam Baldwin special tickets are just for Saturday right now because the Chuck shooting schedule hasn't been finalized yet. Which means that the actor's appearance at Detroit FanFare is subject to the dreaded Cancellation if Chuck's producers suddenly decide that the weekend of September 24 is episode shooting time.
Other Media Guests for Detroit FanFare 2011
FanFare has quite a nice selection of Media Guests for their 2011 events, including Bruce Cambell and Robocop's Peter Weller
Josh Becker
Bruce Campbell
Kelly Hu
Angus Oblong
Brian OHalloran
Ted Raimi
Tom Sullivan
B.K. Taylor
Jordan Trovillion
Peter Weller
Steven Yeun
Detroit FanFare 2011 is scheduled for September 24-25 and will be held at Cobo Conference and Exhibition Center (Cobo Hall) in Detroit, Michigan. Registration is currently open and tickets range from $5 (kids) to $500 (all inclusive VIP).