Star Trek Convention Featuring Patrick Stewart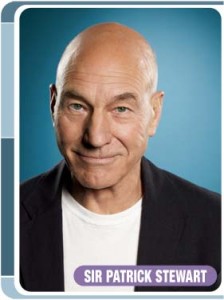 Star Trek is coming to the Philadelphia area! That's right, May 4-6, 2012, Creation Entertainment is hosting a massive Star Trek convention at the Crowne Plaza Hotel in Cherry Hill, New Jersey. The first confirmed guest is none other than the incomparable Sir Patrick Stewart, who will be there in honor of the 25th anniversary of Star Trek: The Next Generation.
This con is sure to be amazing. Creation Entertainment promises a ton of special events, photo ops, autographs, and contests. More celebrity guests will be announced as they are confirmed.
Tickets can be purchased on Creation's website. As of right now only Gold Level tickets are available. Gold tickets get you in-person autographs with the guest stars, admission to the con's cocktail party, and a reserved seat in the main theater for the entire weekend. A pretty awesome deal for any die-hard Trekker.
This con is likely to sell out, so get your tickets soon!