Official Doctor Who Con in 2012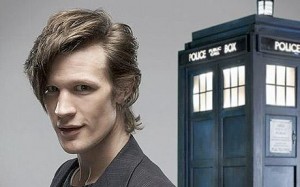 Last week, BBC Worldwide announced that it would host the first official Doctor Who convention in 2012. Many Who cons have been staged before in countries around the world, but this marks the first time the BBC has been involved in such an event.
The event will take place on March 24-25, 2012, at the Millennium Centre in Cardiff, Wales. Yeah, it's a really big road trip, but this will surely be the event of a lifetime for any diehard Whovian. So far, Matt Smith (the Eleventh Doctor) and Steven Moffat (Head Writer and Executive Producer) are scheduled to appear, with more guests to be announced in coming weeks. The con will also include Q&A sessions, special effects demonstrations, and an exhibition of costumes and props spanning the history of Doctor Who.
Tickets cost £99 (approximately $156), with autograph add-ons starting at £20 ($31). Visit the event's site to purchase tickets, and be sure to sign up for their newsletter to get updates on future guests.