Dragon*Con Partners With Delta to Offer Fans Discounted Flights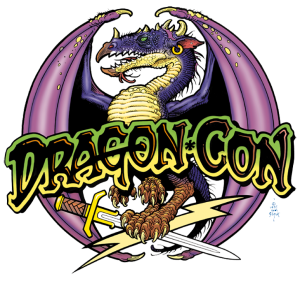 I'd love to go to Dragon*Con. Not only is it a major pop culture convention but it has various literary based fan tracks. But…well, San Diego is kind of far from Georgia and air fare is just a tad expensive. But that might be less of an obstacle now.
I was just perusing the announcements on the Dragon*Con home page and saw that they've formed a partner ship with Delta Airlines to offer fans discounts on their air fare to the event.
Hartsfield International Airport, just fifteen minutes south of downtown Atlanta and the convention district, is a two-hour flight (or less) from 80% of the population of the United States. This year,Dragon*Con has partnered with Delta Air Lines to offer attendees a 2% – 10% discount on airfares to the convention. Reservations must be booked for travel between August 28, 2012 and September 6, 2012.

In order to take advantage of this opportunity, please visit Delta Airlines and enter meeting/event code NM8S7 for domestic travel into Atlanta or NM8SR for international travel. Reservations can also be made over the phone at (800)328-1111 Mon-Fri 7am-7pm CDT, but a direct ticketing fee will apply.
2% – 10% discount on air fare pretty much just takes care of tax, though, so I don't think it'd make much of a difference to my budget issue. Hopefully it'll be of more benefit to the rest of you.