Katie Cook and Andy Price Guests at Bronycon 2013
Heads up My Little Pony: Friendship is Magic fans! Bronycon 2013, among it's other stupendous guests, will have Katie Cook and Andy Price; the creative team behind the MLP comic book's first four issue story arc.
Katie Cook wrote the script for issues 1-4 of the My Little Pony comic, which picks up after the events of the season 2 finale. Cook, a cartoonist herself, also drew some of the MLP covers, as well as a short Rarity and Pinky Pie comic in the back of issue #1. She's also well known for her work in the Star Wars universe, among other projects.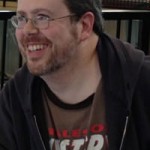 Andy Price is the artist for issues 1-4 of the My Little Pony comic. He does an excellent job of capturing the spirit and style of MLP, not to mention bringing Cook's great comic book script to life. In addition to his MPL comic art, Price is an illustrator who prefers to old school it (no digital tools for him). He is also a self-proclaimed brony.
Also on the Guest list is Heather Breckel, colorist for the MLP comic book series. She's another multi-talented one, being a writer and comic artist herself in addition to her freelance coloring work.
Cook and Price's four issue story arc features Queen Chrysalis out for revenge against Twilight Sparkle. The duo are paired back up for a Rarity issue of the micro-series comic, which comes out Wednesday April 24. (each ish of the micro-series is a solo one-shot adventure featuring one of the Mane Six).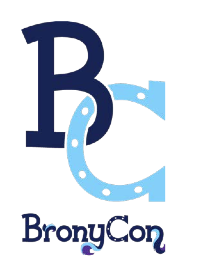 Bronycon, in case I haven't made it clear yet, is a My Little Pony fan convention. 2013 will be the event's fourth year. It's scheduled for August 2-4 and will be held in Baltimore, Maryland, at the Baltimore Convention Center and the Hilton Baltimore. Registration is open and tickets range from $35-$70.
And, before you ask, my favorite is Twilight Sparkle. My Husband's is Princess Luna.