Hurricane Who: Category Two – A Doctor Who Sci-Fi Convention in Orlando (USA)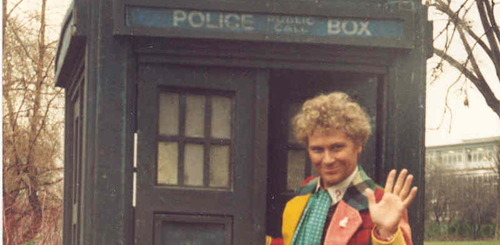 Hurricane Who is a Doctor Who convention held in Orlando, Florida (USA). This year, it is happening October 29 through October 31, 2010 at the Doubletree Resort Orlando hotel. Hurricane Who is run by a fan group that organizes 'Doctor Who' events in the Orlando, Florida area, and 2010 marks the second year for the convention.
Guests for the 2010 Hurricane Who: Category Two convention include: James Moran (Writer; Doctor Who, Torchwood), Laura Doddington (Actress; Big Finish), Tony Lee (Writer; IDW Comics), Tammy Garrison (Head Writer; Acclaimed Online Comic Torchwood Babiez), Colin Baker ("Doctor Who #6"; Doctor Who), and Frazer Hines ("Jamie McCrimmon"; Doctor Who).
-> Read More: Hurricane Who: Category Two – A Doctor Who Sci-Fi Convention <-