TooManyGames – An East Coast Gaming Convention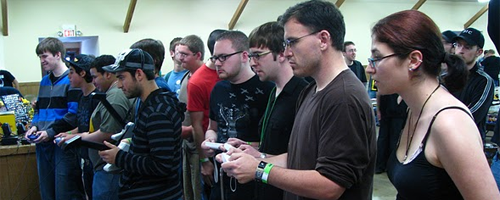 The Convention Fans Blog/Alltern8.com is happy to announce that we will be attending TooManyGames, a one-day gaming convention located on the east coast of the United States. It is being held April 18th, 2010, 10am-6pm at the The Inn at Reading in Reading, Pennsylvania (USA).
TooManyGames features a marketplace with dozens of vendors; a gaming room with Atari, NES, NeoGeo, Xbox 360, Playstation 2, Wii, and more; tournaments such as Halo 3 and Guitar Hero 5, along with classic games; live concerts; and panel discussions.
-> Read More: TooManyGames – An East Coast Gaming Convention <-