An Interview with Cosplayer and Designer Daisy Viktoria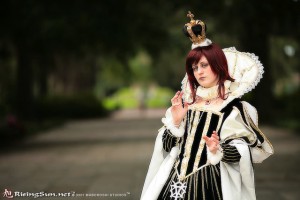 Alltern8.com and The Convention Fans Blog recently had an opportunity to have a chat with cosplayer and fashion designer Daisy Viktoria. In the interview below, she discusses how she got into cosplay, the process of becoming a professional costumer, and much more.
Alltern8: How did you first get into costuming, and how long have you been doing it?
Daisy Viktoria: I grew up in a family of historical re-enactors. As a child, Victorian fashion was the first fashion I knew. My parents supported my huge imagination and my dress-up habits, and I wore my Victorian clothing and my princess costumes as often as possible. I was obsessed with faeries and mermaids, and I always loved to dress up as fairytale characters.
-> Read More: An Interview with Cosplayer and Designer Daisy Viktoria <-