The 2010 Steampunk World's Fair Convention Report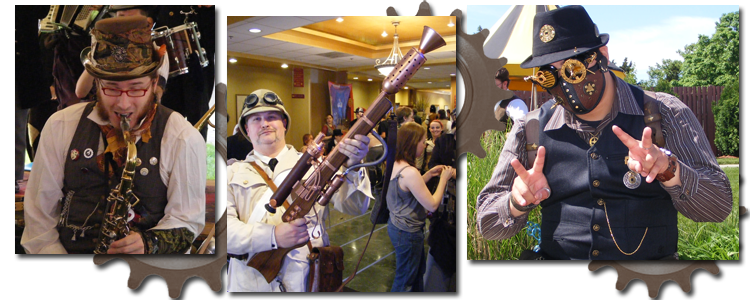 This past weekend, the Alltern8 / Convention Fans Blog team went out to The Steampunk World's Fair in Piscataway, New Jersey (USA). Billed as "the first East Coast event to welcome Steampunks, Neo-Victorians, Retro-futurists, Gas Lamp Fantasists, and any and all others who consider themselves part of steampunk into a weekend long festival celebrating all things steamy," I am happy to say that it was that and much much more.
The Steampunk World's Fair (hereafter known as SPWF) turned out to be an event that combined the best elements of a ren fair, a music festival, and a traditional fandom convention. We had so much fun, that I'm not even sure where to begin.
-> Read More: The 2010 Steampunk World's Fair Convention Report <-