Three Rivers Con – A One Day Tennessee Gaming Convention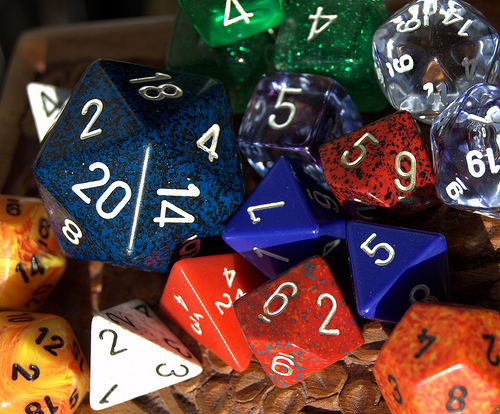 Not everyone can make it out to Origins this weekend (one of the biggest gaming conventions in the United States). If you'd still like to get your game on at a convention this weekend, check out Three Rivers Con, a one day gaming con in Knoxville, Tennessee. It is being held June 26, 2010 at Fountainhead College. Doors open at 10 a.m. and close at midnight.
This is the second year for this single-day event, albeit this time at a new location. The entrance fee is just $15 (Cash Only). This entry includes a pizza lunch, free soda and bottled water, a "Swag Ticket", and access to all the gaming areas.
The convention will feature six gaming tables that will be open to scheduled board games. Since the organizers are opening the doors a bit earlier this year, each session will now last 5 1/2 hours.
If you or your group would like to run a game, send Kagan a private message (PM) on the knoxgamers.org forum to sign up that includes:
System Type
Name of your campaign
Contact info (email, and phone #)
Which session you prefer
Three Rivers Con Schedule:
Session 1: 11:00 a.m. – 4:30 p.m.
Free Pizza Dinner: 4: 30 p.m. – 5:30 p.m.
Session 2: 5:00 p.m. – 10:30 p.m.
For more information visit www.knoxgamers.org/threeriverscon.