Shore Leave 32: An Outsider's Perspective / Convention Report
I have a confession: I had never been to a science fiction convention before. For most of my life, I was a general and distant admirer of the genre. I appreciated all the different shows, books, comics, and movies, but I never really understood all the hoopla. But then I met my boyfriend, Joey. To say he likes Star Wars is a gross understatement. So when Kelly asked me if Joey and I would be interested in going to Shore Leave, we jumped at the chance.
We left South Jersey early in the morning on Saturday and headed to Marriot's Hunt Valley Inn, right outside Baltimore, Maryland. I was a little bit nervous; it being my first convention and all. Would they know I was an outsider? Would I be shunned? But we pulled up to the parking lot, and the first thing we see put me right at ease. There was DeLorean parked right out front! If someone inside drove a DeLorean to Shore Leave, I knew I was in good hands.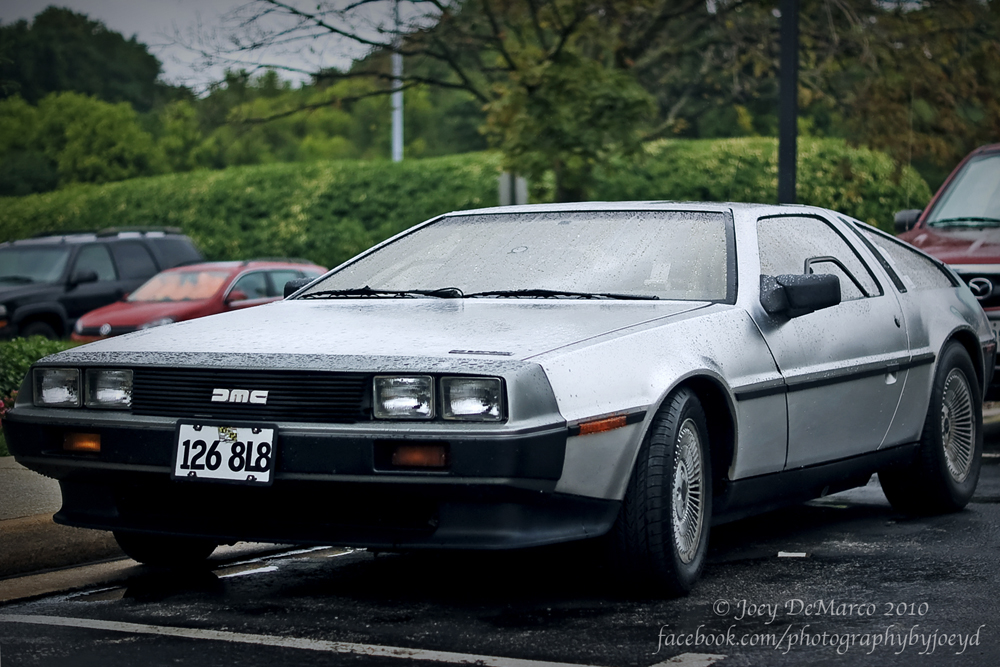 We walked in, picked up our press badges, and took a walk around the vendors. There were some awesome dealers and vendors at Shore Leave. Two of my favorites were Wyrd and Wired jewelry by Cynthia Abernathy and Steampunk Funk Bizarre. Wyrd and Wired featured pendants made out of Scrabble tiles and old comic book pages– which sent my inner word nerd into a tizzy. Steampunk Funk Bizarre had some truly amazing pieces to create your very own steampunk outfit. I coveted the skull cameo earrings and the pocket watches or "skeletal chronometers." They were epic, to say the least.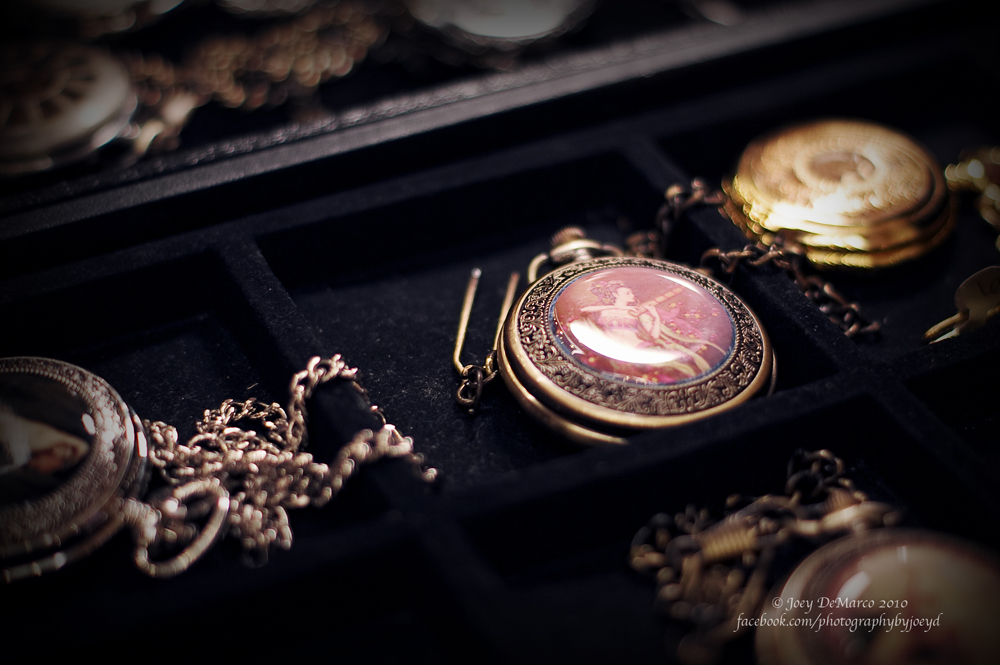 After we left the dealer areas, we decided to check out the panels and discussions downstairs. We wandered into a hallway, and there was Kevin Sorbo signing autographs and taking pictures. Of course, we quickly got in line (because who doesn't love Hercules!). He was the nicest man and seriously funny! Joey informed Kevin that his mother loved Hercules and he is the only man for whom she would leave her husband (of 30 years). He listened to all this and then signed his autograph, "To Linda, I'm ready. Leave Joe!! XX Kevin Sorbo." Needless to say, we were laughing pretty much the whole day about that. We also checked out Kevin's Q & A. We learned he supports A World Fit for Kids, has 7 movies coming out, and is trying to develop a TV series. Good thing he is half god because all that sounds tiring!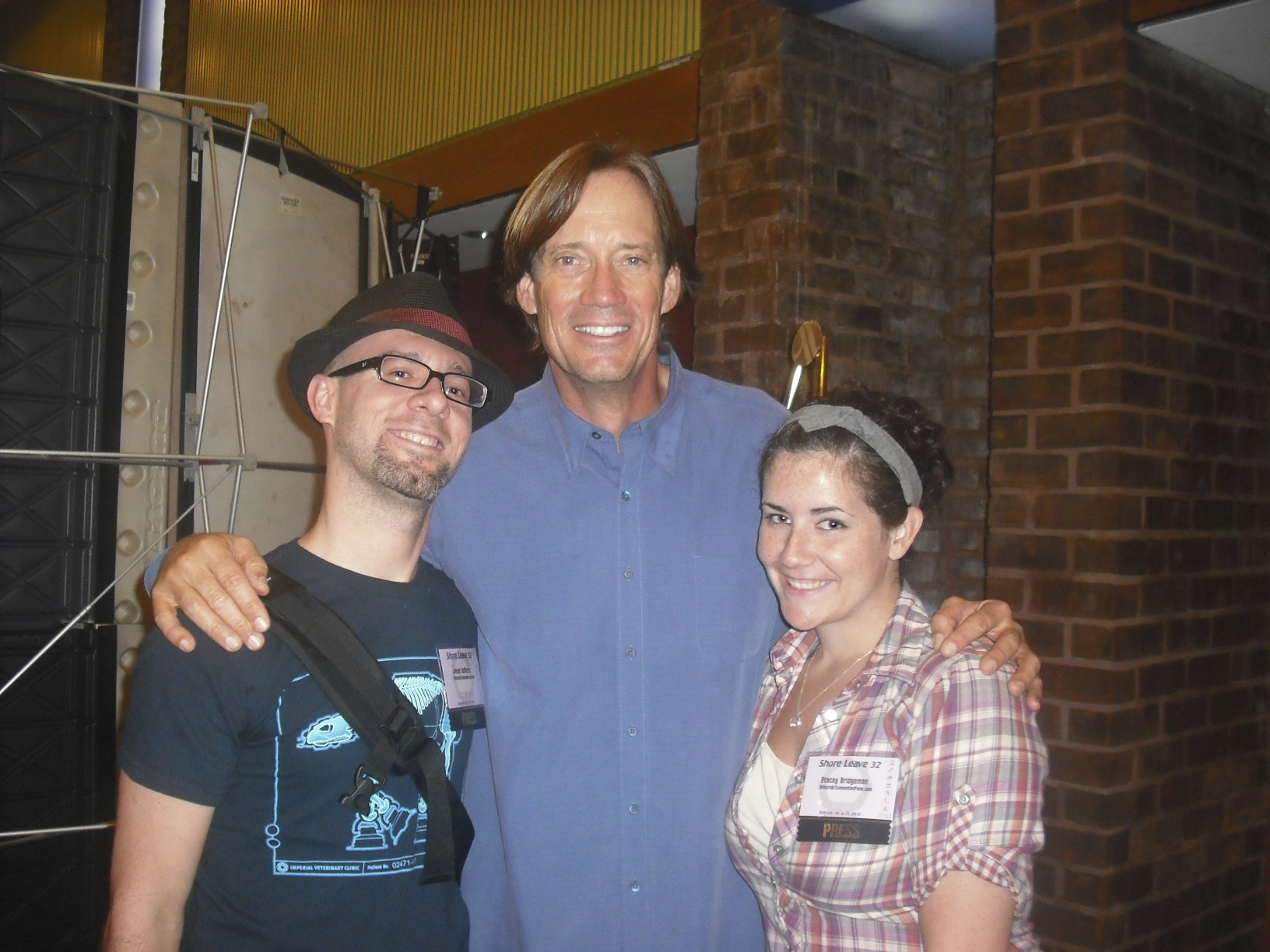 Next we went to the Firefly/Browncoats discussion panel. Joey introduced me to Firefly and Serenity about a year ago and I simply fell in love, so I was excited to see what this panel was all about. I wasn't disappointed! We learned that fans of the show, lead by Michael C. Dougherty, had come together to make a movie based in the Firefly 'verse. The movie is entitled Browncoats: Redemption and it features a new ship and a new crew, picking up three months after the events on Miranda (where the movie Serenity ended). All the proceeds from the sale of the DVDs go to five different charities, Equality Now, Kids Need to Read, Dyslexia Foundation, The Al Wooten Jr. Heritage Center, and The Marine Corps – Law Enforcement Foundation, which is awesome. I am looking forward to seeing the final cut of this fan-made movie, which hits the web September 3, 2010 at 9 pm EST.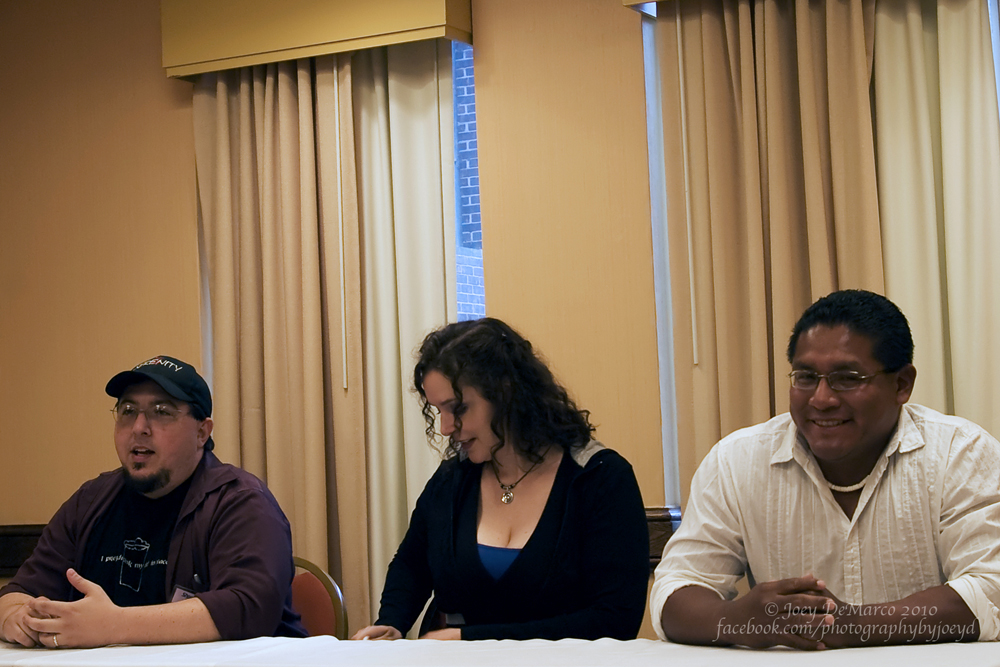 The last stop of the day was the Masquerade, a combination skit and costume contest. The participants were judged by celebrity guests Catherine Hicks and Dominic Keating, among others. However, it featured the real stars of the convention, the ones in costume showing off in skits and just plain showing off. There were little kids competing; one in a steampunk version of Mickey Mouse's Steamboat Willie that almost made me cry, it was so cute. In the adult category, there was a wolf costume there that was so, so breathtaking. The eyes actually glowed yellow! The Masquerade was truly a great way to wrap up the night.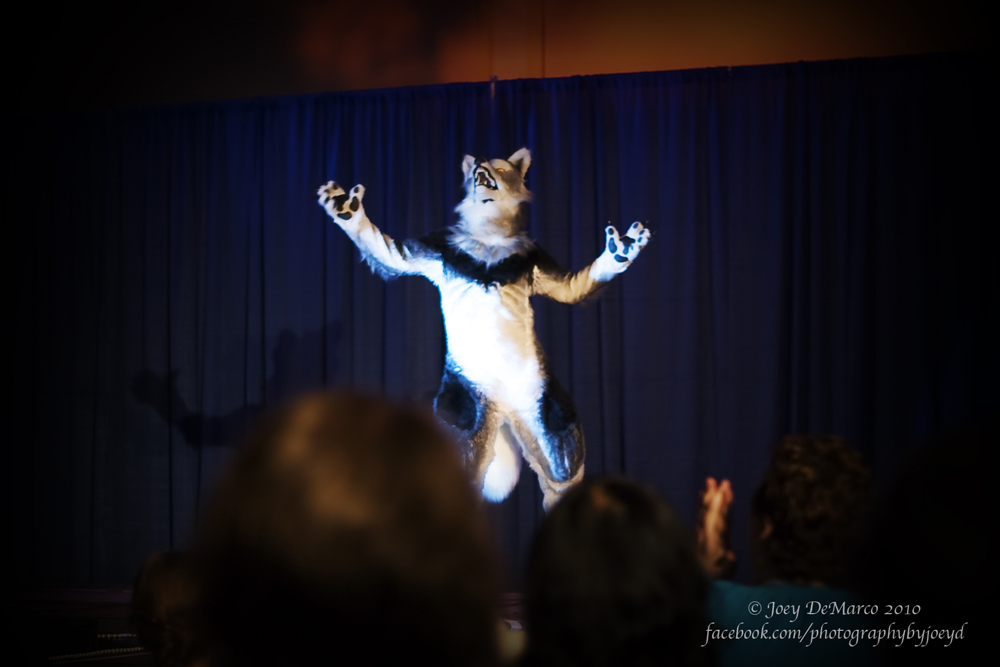 All in all, Shore Leave 32 was a very pleasant way to pass a rainy Saturday. I learned many things: Kevin Sorbo is a huge flirt, fans miss Firefly so much they had to make a non-profit movie, and Sci-Fi conventions are actually pretty cool. If you don't believe me, just check out the other photos Joey took. They say a picture is worth a thousands words, so I am going to let these speak for themselves.
Click here to see more Photography by Joey D. All photos in this article are © Joey DeMarco.