Win a Signed Copy of "Cosplay in America" by Ejen Chuang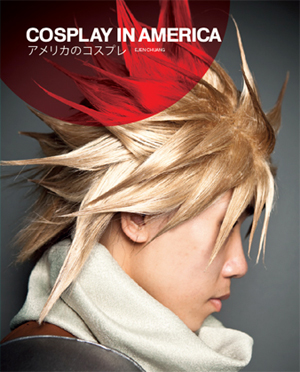 Cosplay in America is a coffee table book filled with spectacular full color photographs of cosplayers from anime conventions in the United States. The photographer and mastermind behind the book is Ejen Chuang. Chuang photographed approximately 1,651 cosplayers over a five month period in 2009 in order to gather the images for the book.
The final product features 272 pages with 260 cosplayers. The photos were taken at Anime Expo, Otakon, Fanime, A-Kon, AnimeFest, and Anime Weekend Atlanta.
The book retails for $40, and it is only available online at cosplayinamerica.com or at various convention artist alley tables. However, The Convention Fans Blog has been given a copy of Cosplay in America, which has been signed by Ejen Chuang, to give away to one lucky reader!
How to Enter to Win:
1. Follow @conventionfans on Twitter and tweet this message: Win a signed copy of @cosplayamerica, just follow @conventionfans and retweet this message by midnight on 8/26 http://tinyurl.com/29jzqa6
or…
2. If you don't have Twitter, leave a comment on this post with your name and e-mail address. Comments will remain hidden, so you don't need to worry about your e-mail address being displayed for all to see.
Contest Rules and Details:
1. You may only enter once and via one method (i.e., don't tweet the message and leave a comment).
2. All entries must be received by midnight (EST) on Thursday, August 26, 2010.
3. Only the winner will be contacted. Once contacted, the winner must provide a mailing address within 48 hours, or we select another winner.
4. You must have a mailing address within the United States or Canada to win (sorry!).
Questions? Feel free to post a comment.