Chiller Theatre Expo Books Barbara Eden, Patricia Quinn, and More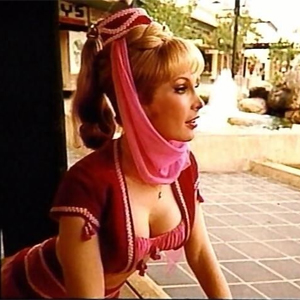 When I posted the list of upcoming horror, zombie, and paranormal conventions just a week or so ago, Chiller Theatre Expo didn't have a single guest listed. All that changed this week, however. Chiller Theatre Expo is a twice- a-year New Jersey convention that has since expanded beyond its original "horror convention" roots. It now frequently has stars of television and film from all manner of genres.
On the Chiller Theatre Expo fall 2010 guest list is Barbara Eden and Larry Hagman from I Dream of Jeannie; Patricia Quinn from The Rocky Horror Picture Show; Ian Ziering from 90210; Antonella Interlenghi, Luca Venantini, Catriona MacColl, and more from City of the Living Dead; Richard Roundtree from Shaft; Debbie Reynolds from Halloweentown High; Ernie Hudson from Ghostbusters; Linda Blair from The Exorcist; and many many more.
How's that for an eclectic mix?
The fall convention is taking place October 29-31, 2010 at the Hilton Parsippany in Parsippany, New Jersey. General admission is $25.00 per day if purchase at the door, or $20 per day if purchased in advance.
Visit www.chillertheatre.com for more information.