Dragon*Con Continues to be Plagued by Pre-Reg Pick Up Problems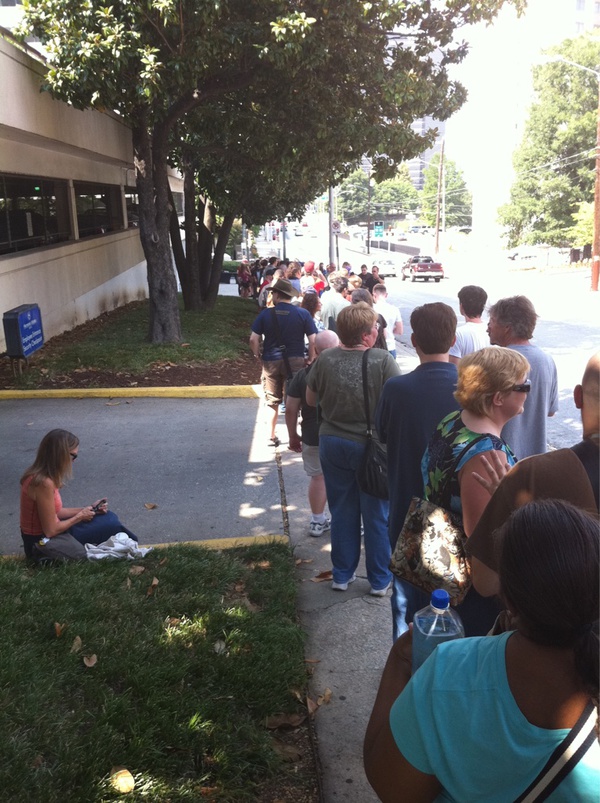 Last year we waited in line to pick up our pre-registration badges at Dragon*Con for more than three and a half hours on Thursday. Fans were outraged over the mess, to say the very least. After the con was over, they took to the forums, LiveJournal community, and other outlets, to make their complaints known. Many made some excellent suggestions, and there was a feeling that someone at Dragon*Con was listening.
There was a strong glimmer of hope this year, when it was announced that pre-reg pick up would begin at 10 a.m. on Thursday, and that there'd be no Ticketmaster (one less line to manage and snake around). However, we weren't convinced, and so many people in our group decided to buy at the door.
Boy were we glad we did.
Thursday afternoon, the line for pre-reg pick up was stretched around to the back of the Sheraton, with reports of anywhere from a 2.5 to a 4 hour wait. Day-of purchase times were 20 to 30 minutes.
Why can't this convention, with all the experience it has, get it together? Conventions like SDCC and PAX have gotten their pre-reg delivery system down to a science, yet Dragon*Con continues to make the pick up experience worse each year.
What gives Dragon*Con? What's the excuse this year? Maybe it is a conspiracy to have more people do what we did, and spend more at the door to avoid the wait.
(Photo was originally posted to TwitPic, click here to view)