Come See Us at PhauxCon 2010 – A Philly Genre Entertainment Convention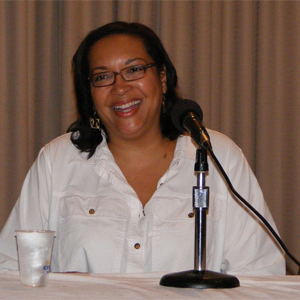 Last year I attended a great little convention called PhauxCon. It instantly became one of my favorite events I had attended that whole year. Why? Well, PhauxCon isn't quite like other conventions. Yes, there are panel discussions and Q&As. So in that way, it's like a traditional convention. But it is also small, really small, and because of that there is this wonderful camaraderie among attendees. I felt like I had been friends with some of those people forever, even though many of us had just met. Together we spent the day sharing our various fandoms and why we loved them. We laughed. We learned. We expanded our horizons. It was awesome.
PhauxCon 2010 is going to be held October 1 – 3 at the Holiday Inn Midtown Express in downtown Philadelphia, Pennsylvania. Registration for the weekend is just $20.00, to be paid at the door upon arrival (meals not included). Registration begins as early as 4:00 p.m. on Friday, October 1st. Discounted rooms are available at the hotel if you use the code "PHAUXCON" when you book.
Some of the events/panels include "Drawn That Way: Opening remarks and the state of genre entertainment," "Paint By Numbers: Cultural History of Comics and Graphic Novels," "PhauxCon Science Theatre 2010," and "Who's Dangling My Participles?: Writer's Roundtable and Workshop (Mature content)." There's also a distinct possibility that fellow Convention Fans contributor Tara Clapper and I will be presenting a panel on "Everything you ever wanted to know about Star Trek (but were afraid to ask)."
We'd love to see some new faces at PhauxCon 2010, so if you're in the Philadelphia area, consider stopping by! Visit www.phauxcon.com or the event page on Facebook for more information.