Creation to Hold Official Star Trek Convention in Arizona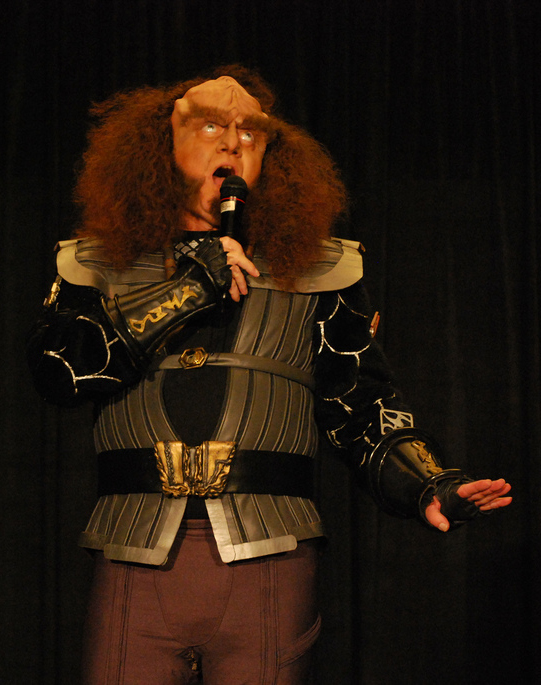 Yesterday Creation Entertainment, the only company authorized in the US to hold official Star Trek conventions, announced that they would be returning to Phoenix, Arizona in 2011. For those who may not know, the year 2011 marks the 45th anniversary of Star Trek. Creation is celebrating that milestone with additional cities added to their official Star Trek convention tour.
Also part of Creation's announcement was that the Klingon empire, in particular, would be celebrated during the Phoenix con. Actors Robert O'Reilly (Gowron), J.G. Hertzler (Martok), and Gwynyth Walsh and Barbara March (the Duras sisters), will be guests on Sunday of the convention. Joining them on Sunday will be William Shatner (Captain Kirk).
On Saturday, attendees will be treated to appearances from the "Rat Pack," a group of actors from Deep Space Nine and Enterprise, who often perform together. This group includes Armin Shimerman (Quark), Casey Biggs (Damar), Vaughn Armstrong (Admiral Forrest), Jeffrey Combs (Weyoun/Brunt/Shran), and Max Grodenchik (Rom).
At present, only the Gold Weekend Package tickets are available, priced at $279. This package includes up front reserved seating, autographs from all the guests listed above, and entry into the Rat Pack performance. Other packages will become available at the convention draws closer.
Visit www.creationent.com/cal/staz.htm for more.
On a personal note, this is a really great guest line up. I recently saw Hertzler and O'Reilly do their Klingon bit at Dragon*Con, and it was easily one of my favorite events of the weekend. I've also had the pleasure of seeing Combs perform at a convention. This is an exceptionally talented and entertaining bunch.