PAX East 2011 Registration Now Open
Big news yesterday for my fellow Penny Arcade fans! PAX East (a.k.a. Penny Arcade Expo East) 2011 registration is now open! The convention has moved to the much larger BCEC in Boston, which is an improvement over last year's cramped Hynes Convention Center. PAX East 2011 will be held March 11 – 13.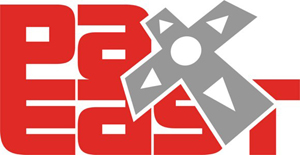 Online ticket prices are as follows:
Friday Only: $35
Saturday Only: $35
Sunday Only: $35
3 Day Pass: $55
Although the convention is being held in an absolutely massive facility, I'd expect this convention to sell out like it did last year. Don't anticipate being able to buy tickets at the door.
As for a hotel room, there will be a system handling all the hotel reservations (provided by a third party to make it easier), but that won't be available for a few more weeks. Stay tuned.
Visit www.paxsite.com/paxeast/index.php to learn more and purchase tickets.
Our very own Jim "nerdsherpa" Brooks will be at PAX East 2011 as a volunteer, and he'll be providing you with convention report(s) and live Twitter updates (when he can of course)! Why not check out our PAX East 2010 photos while you're waiting for PAX East 2011 to get here?