Bruce Campbell and 25 Other Guests to Attend Weekend of Horrors II
October is always a great month for the horror conventions, and October 2010 is certainly no exception! Creation Entertainment, known mostly for their Star Trek and Twilight conventions, will be hosting Weekend of Horrors II on October 15-17, 2010 in Los Angeles, California. It will be held at the Marriott Burbank Airport Hotel (their "old haunt").
One of the most notable celebs on the guest list is none other than "the man" Bruce Campbell. He's known for his role as Ash in Evil Dead and Army of Darkness (although we're big fans of his show Burn Notice as well). Joining him are 25 other celebs, including Clive Barker, Norman Reedus and Sean Patrick Flanery (known for The Boondock Saints), Sid Haig, Jeffrey Combs (also of Star Trek fame, but known in the horror world for Re-Animator), and numerous others.
There are several ticket packages available for Weekend of Horrors II. Gold Package tickets are $249 and include a slew of different things. The cheapest tickets are one-day general admission passes, which range from $20 – $25, depending on the day. Autograph and photo tickets are available for purchase in advance.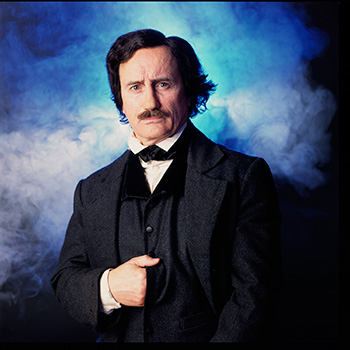 There is a great opportunity for attendees of Weekend of Horrors II to see Jeffrey Combs' one-man Edgar Allan Poe show, "Nevermore", during the convention. Tickets are just an extra $20 for attendees (and they are complimentary for Gold Package ticket holders). Having seen Combs perform at a convention before, I can assure you that it will be $20 very well spent. He's an incredibly talented classically trained actor, and this show has received rave reviews.
Visit www.creationent.com/cal/woh.htm for additional information and to purchase tickets.