SDCC Independent Film Festival Call for Entries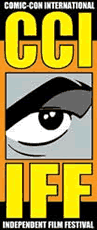 So, you may have seen those indie film showings listed in the San Diego Comic-Con program each year and wondered what they were doing there. (That is, if you've attended the Comic-Con before it turned into a massive media con [which was only in about the last five years].)
Those indie films aren't in the Comic-Con's program just for general entertainment. Each year the SDCC holds an independent movie fest; the Comic-Con International Independent Film Festival (CCI-IFF).
In 2011 they'll be celebrating the CCI-IFF's 11th year. There are awards and prizes given, in addition to the screening of the film entries throughout the four days of the con. (The entries for the Comic-Con International Independent Film Festival are judged by a panel of industry luminaries.)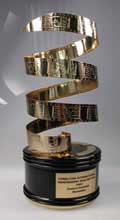 For you indie filmmakers out there in fandom, here's another avenue to promote and show your movies. Submissions for the 2011 CCI-IFF are now open. The deadline for submissions is February 15, 2011. So you'd better start working on those applications.
The CI-IFF accepts genre-related films in the following categories: Action/Adventure, Animation, Comics-oriented, Pop Culture-Related Documentary, Horror/Suspense, Humor, and Science Fiction/Fantasy.
And for those of you Comic-Con members who aren't movie makers, try to fit a little con time in to check out some great independent genre films during the 2011 event in July.