Press Release: Administrator of Cloud City lands in Valley of the Sun
28 December 2010
by Staff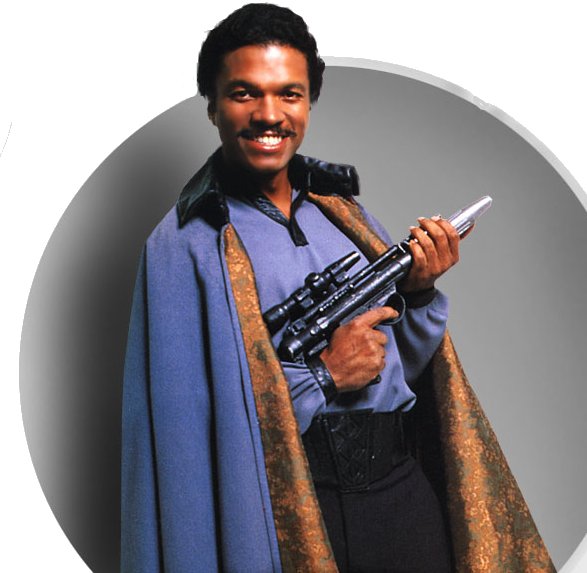 Billy Dee Williams is scheduled to attend Phoenix Comicon 2011
PHOENIX, AZ October 5, 2010– Star Wars celebrity Billy Dee Williams, best known for his role as traitor-turned-hero Lando Calrissian in the original Star Wars trilogy, will be attending Phoenix Comicon this coming Memorial Day weekend.
"Our guest list just keeps getting better all the time!" said Convention Director Matt Solberg.
Williams first appeared as Lando Calrissian in Star Wars Episode V: The Empire Strikes Back and again in Star Wars Episode VI: Return of the Jedi. He reprised the role when he lent his voice to the video game Star Wars Jedi Knight II: Jedi Outcast and the radio dramatization of Dark Empire, the NPR adaptation of Star Wars Episode V: The Empire Strikes Back. Williams continues to reprise Lando, in more humorous ways, with the Cartoon Network's Robot Chicken parody of the sci-fi saga and a political mock ad for www.collegehumor.com.
"I love that Billy Dee Williams can poke fun at his role as Lando. He just has a great sense of humor and I can't wait to meet him," said Anabel Martinez, Marketing Director.
Before taking on the celebrated role as Administrator of Cloud City, Williams was first a stage actor. By the age of eight, he was already starring in Broadway plays and later played Dr. Martin Luther King, Jr. in a Broadway rendition of I Have A Dream. Williams' big film break came in 1971 with the movie Brian's Song, in which he played a Chicago Bears football player. He can also be seen in the films Undercover Brother (2002), Moving Target (1996) and Batman (1989).
Phoenix Comicon is the signature pop culture event of the southwest, presenting guests and programming for hobbyists by attracting the top segments of the comics, anime, sci-fi, film, tv, and gaming industries. Entering its tenth year, Phoenix Comicon is expected to draw over 20,000
attendees to its May 26-29, 2011 convention held at the Phoenix Convention Center and Hyatt Regency in Downtown Phoenix.
For more information, please visit phoenixcomicon.com.