Jim Butcher is Special Guest for Norwescon 34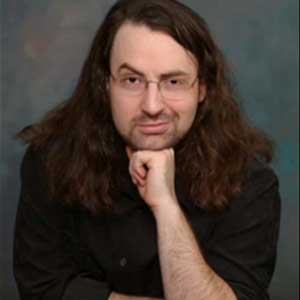 Jim Butcher, author and creator of the popular Harry Dresden series, will be appearing next month at Norwescon as their Special Guest. Which is a notch up from the distinguished Guest of Honor slot.
In addition to the Dresden Files, which have spread to graphic novels and an RPG (as well as the short-lived TV show), Butcher also writes the Codex Alera fantasy series based on the seemingly insane inspiration of combining the base ideas of Pokemon and the lost Roman legion. Yeah.
Jim will be joining the rest of the Norwescon honored Guest lineup for their 2011 event; author Patricia A. McKillip, artist Kinuko Y. Craft, psientist Marie D. Jones, and fellow Special Guest author Shannon K. Butcher.
Norwescon, for those unfamiliar with the event, is the premier science fiction and fantasy (SFF) convention in the Pacific Northwest. It's also one of the largest regional SFF cons in the country. And it gives the prestigious Phillip K. Dick Award.
The 2011 event, Norwescon 34, is scheduled for April 21-24 at the DoubleTree Hotel in SeaTac, Washington. Registration is still open.