Gaslight Gathering Annouces Time Traveler's Masked Ball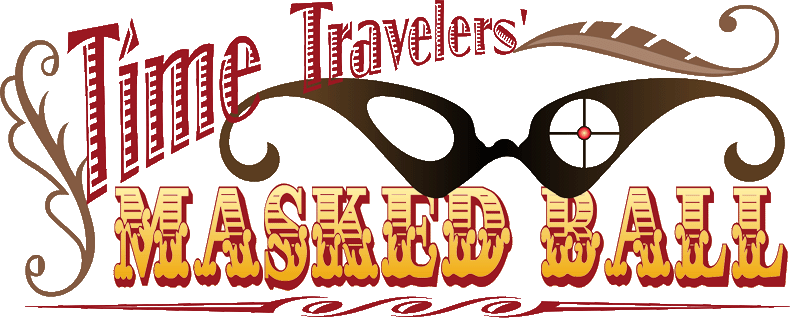 Gaslight Gathering, California's newest steampunk convention, has announced a Time Traveler's Masked Ball costumed dance for their first annual event this coming May. And it sounds cool enough to coax me into displaying my terpsichorean ineptitude.
The Ball is scheduled for Friday night, May 6, from 8:pm to midnight. The music will be both pre-recorded and steampunk-ish; Gaslight's website says the tunes will be provided by a Professor Grayshade, but there's no link or info to say if that's the artist or just the convention's staffer who's putting a mix-tape together. (I suspect the later)
So, does your costume for the Ball HAVE to be steampunk or Victorian? Nope, though it's encouraged and will doubtless form the majority of the garb. Here's what Gaslight Gathering's site says about it:
At the dance, Steampunk and Victoriana costumes will be highly encouraged…but no matter wherever and whenever you come from, feel free to wear a costume from your own time, be it the distant past or the far-flung future!
And THAT'S the key there, of course – the 'whenever'. It's a TIME TRAVELER'S dance, afterall. I have a salsa-dancing friend who SO wants to go to the Ball despite not having heard of, or being really interested in, steampunk. We'll probably help her make her regular salsa outfit a little more '20s and loan her a mask. If I can coax my sister to come she'd probably wear her Norse garb. I'll probably go heavy on the eclectic time-traveler angle and merrily mix anachronistic items. Or pull out all my clothes from the '80s. *heh heh* It'd be interesting to see what my Taller Half would put together.
So, in short, it doesn't matter if you don't have a Victorian waistcoat or steampunk gown. You don't have to invest heavily in fanciful clothes. Just pull what you've got from the closet, come up with why or how you're time traveling, and have fun dancing the night away. (or trying to, in my case)
There will sort of be awards for outstanding costumes, props, masks, and accessories. The site says "ribbon awards", so I think they mean those customized horizontal ribbons you can attach to your con badge. Basically, convention geek flair.
And, of course, there will be tables and chairs at the Ball so you can rest between bouts of dancing.
Entry to the Time Traveler's Masked Ball is free with convention badge. However, you CAN attend just the dance itself by buying a special Nighttime Pass to the convention for $5.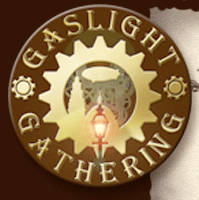 Gaslight Gathering will be held May 6-8, 2011, at the Town and Country Hotel in San Diego. The event is Southern California's first steampunk and Victoriana convention. Registration is currently open, though the First Class Passage level of membership has sold out.