Get Your Steampunk On At CombatCon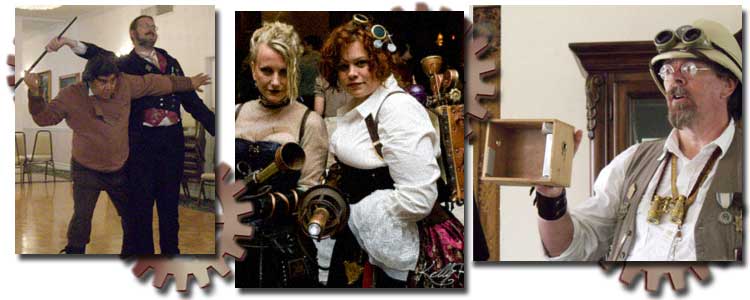 CombatCon is this June and with the schedule 80% complete their 2011 event looks like it's going to totally rock. This hybrid multi-genre convention mixes steampunk, horror, pirates, sci-fi, and fantasy all with the unifying element of the Western Martial Arts. We're pretty big on steampunk here at Convention Fans Blog so let me tell you that the steamy events scheduled so far for CombatCon 2011 are looking pretty sweet.
Saturday Steampunk Programming at CombatCon
Sunday Steampunk Programming at CombatCon
Miscellaneous Sundries
If your flavor of steampunk runs to something a little more piratical there's a bit of Age of Sail martial programming on the CombatCon 2011 schedule so far:
There are several To Be Announced (TBA) slots still on the CombatCon 2011 schedule, so who knows what further steampunkery awaits. And as for vendors, so far PH Factor Emporium is confirmed.
CombatCon will be held June 24-26 in Las Vegas at the Tuscany Hotel. Registration is currently open and ranges from $35 to $150.