Comic-Con Exclusives 2011, Round One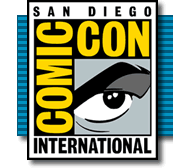 One of the things San Diego ComicCon goers have thrilled to over the years are the exclusive giveaways and merchandise available at the event, cool goodies media and toy giants don't have available through any other outlet.
With the 2011 SDCC next month, companies are beginning to announce the exclusives. Some are ones you may be expecting, others may come as a surprise.
NOTE: I've included only exclusives verifiable on the companies' websites. I've also left off 'exclusives' that a) define the word as "not shipping the pre-orders until after Con" or b) have stated plans to be sold at New York ComicCon. If your semantics aren't as picky as mine, you can see a total list here.
Here's Round One of the ComicCon Exclusives for 2011:
The folks at NCsoft and Paragon Studios, makers of the super hero themed MMORPG City of Heroes, have been exhibiting at ComicCon for several years now. They will be returning to SDCC for 2011, where they'll have representatives of the City of Heroes Community and Development Team. In addition to kickin' it with the City of Heroes inside crowd you'll also be able to snag a special costume code exclusive for fans of the game attending ComicCon 2011.
ComicCon 2011 Exclusive: Costume code for Mk-VI "Victoria", a deadly assassin that your character will be able to impersonate.
How to Get This ComicCon Exclusive: Chat with any representatives of the Paragon Studios Community team at the booth.
Company & Booth Name: NCsoft, booth #5345
The most surprising Comic-Con exclusive so far, to me at least, are this year's Comic-Con-exclusive Hallmark Keepsake Ornaments. I had no idea Hallmark had ever been to ComicCon but apparently 2011 marks their 4th year as SDCC exhibitors. I guess the fact that I'd never noticed their booth is a testament to the sheer size of the convention. This year their booth is in the Lucasfilm Pavilion, so maybe that's why I never noticed; that area's too crowded to breath let alone see fully.
ComicCon 2011 Exclusive: Limited quantities of three Keepsake Ornaments for sale, plus free buttons featuring Star Wars ornaments.

IG-88 assasin droid and Corellian mercenary Dengar from Star Wars: The Empire Strikes Back.
Comic Book Guy, from The Simpsons, wearing his own Comic-Con apparel.
"Descending Upon Gotham" Batman, which is a repainted version of a 2009 Keepsake Ornament (contemporary gray and black bat-suit rather than the blue and gray one '60s one).
Star Wars Keepsake Ornament buttons will be given away, with one of five designs being handed out each day in limited quantities.
Hallmark will also be doing giveaways of exclusive and signed products via Twitter before and during Comic-Con; @HallmarkPR, #ComicCon, #SDCC.

How to Get This ComicCon Exclusive: At their mini-booth within the Lucas Arts booth, Twitter @HallmarkPR
Company & Booth Name: Hallmark at the Lucasfilm Pavilion
This box set of Thor-themed minimates from Art Asylum is exclusive to Action Figure Xpress (AFX). It features Beta Ray Bill, Thor, Loki, and Sif and celebrates the Walt Simonson storyline that introduced 'ol Beta Ray. The package is even marked with the ComicCon logo. Not only does this exclusive box set feature a fig of Beta Ray Bill, everyone's favorite orange space horse cyborg Thor, but this is the first ever Beta Ray Bill minimate. I kinda want one, myself; I could stage epic battles where Beta Ray Bill, last of the Korbinites, saves Bathroomia from the menace of the Felis Domesticus Syndicate. *wistful sigh*
ComicCon 2011 Exclusive: "Stormbreaker" Minimates Box Set featuring Beta Ray Bill (have I mentioned him yet?)
How to Get This ComicCon Exclusive: Purchase from the AFX booth
Company & Booth Name: Action Figure Xpress, booth #3345