Comic-Con Exclusives 2011, Round Two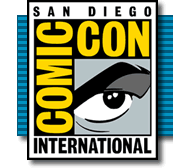 One of the things San Diego Comic Con goers have thrilled to over the years are the exclusive giveaways and merchandise available at the event, cool goodies media and toy giants don't have available through any other outlet.
With the 2011 SDCC this month, more and more companies are announcing their exclusives for the mega fan convention. Last month we gave you Round One of Comic Con exclusives; Hallmark, Action Figure Xpress, and NCSoft's City of Heroes. Here's round two, with even more exclusive goodies soon to be yours at Comic Con.
NOTE: I've included only exclusives verifiable on the companies' websites. I've also left off 'exclusives' that a) define the word as "not shipping the pre-orders until after Con" or b) have stated plans to be sold at New York Comic Con. If your semantics aren't as picky as mine, you can see a total list here.