Walter Koenig is Guest at Scare-A-Cuse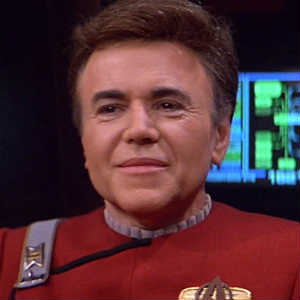 Walter Koenig, beloved to Trekkies as Chekov, will be one of the Celebrity Guests at Scare-A-Cuse this September.
Of course, Walter has been treading the boards for 50 years so Star Trek is by no means the begin and end of the actor's credits. And it may surprise you to know that he has many horror and supernatural flicks and shows to his name; The Alfred Hitchcock Hour, The Real Ghost Busters, Bone Eater, and others.
Scare-A-Cuse is a horror and paranormal convention that takes place in Syracuse, New York. Which makes this the most punnerific con name EVER. The fright fest is scheduled for September 9-11 of 2011. Tickets are $20-$100 and pre-reg is currently open.
Other Celebrity Guests
Jason Hawes of TAPS, familiar to those of us addicted to SyFy's Ghost Hunters
Adrienne Barbeau, actress (The Fog, Creepshow, Escape From New York, Star Trek: Deep Space Nine, and many others)
Reggie Banniester, actor (Phantasm, Bubba Ho-Tep, Wishmaster, LA Law, etc.)
Gigi Bannister, actress (Bloody Bloody Bible Camp, Bubba ho-Tep, Carnies)
Danielle Harris, actress (Halloween, Don't Tell Mom the Babysitter's Dead, City Slickers, Free Willy, Charmed, etc.)
Kristanna Loken, actress (Terminator 3, Bloodrayne,Curse of the Ring, Star Trek: Voyager, etc.)
Cerina Vincent, actress (Cabin Fever, Power Rangers: Lost GalaxyIt Waits, CSI)
Betsy Rue, actrerss (Halloween II, My Bloody Valentine, True Blood)
Kathleen Kinmont, actress (Bridge of Reanimator, Dead of Night, Silk Stalkings, Baywatch)
Britt Griffith of TAPS (Ghost Hunters, Ghost Hunters International)
Ron Chaney, great grandson of hte legendary Lon Chaney
Douglas Brode, professor and author (Films of the Fifties, Sinema, and others)
JV Johnson, publisher and editor of TAPS ParaMagazine
Kyle Hebert, voice actor (Bleach, Dragon Ball, Fruits Basket, Fullmetal Alchemist, Naruto, and many others)