Steampunk Expo Starts Today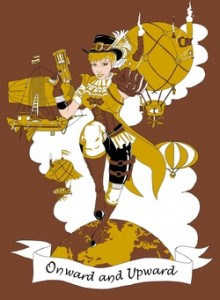 Not sure what to do this weekend? If you live in New England, you can take a drive to Fitchburg, MA and see the Great New England Steampunk Exposition!
TGNESE is a 3-day convention devoted to all things Steampunk. There will be tons of vendors selling jewelry, clothing, and crafts; as well as exhibits by professional artists. The event also features a variety of musical acts, including a concert by Steampunk band Abney Park on Saturday evening.
Other activities include a Victorian insult contest, burlesque performers, and a fashion show. And yes, costumes are encouraged!
TGNESE runs from Friday September 16th through Sunday September 18th. Check out their official site for more details. Can't make it this year? The 2012 event is already booked for Hartford,CT, so buy your tickets early!