Online Halloween Cosplay Contest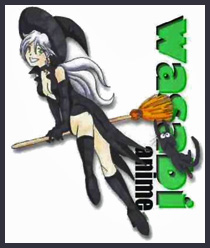 Starting this week, Wasabi Anime Online is sponsoring an online cosplay contest. All you have to do to enter is post a photo of yourself in costume on their Facebook wall and get your friends to "like" your photo. The photo with the most "likes" as of midnight on Halloween night will win the top prize. Easy, right?
The first place winner gets $100 and a signed "Cowboy Bebop" print. Prizes will also be awarded to the second and third place winners, and the Wasabi Award will go to a costume specially selected by the Wasabi Anime staff.
Check out Wasabi Anime's site for more info and official rules. Halloween is only a month away, so start working on those ideas now. Have fun, be creative, and may the best costume win!