Comic-Con Makes Announcement Re 2012 Registration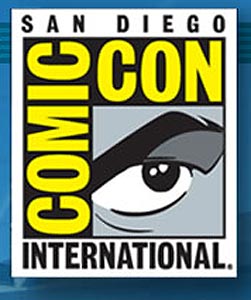 It's been the question on the tips of the lips of all of geekdom since SDCC 2011 opened it's doors; "When can we buy tickets for 2012?" We may soon have an answer to that. Two hours ago (noonish on October 31) Comic-Con made the following announcement on their Facebook Page (the info is mirrored on the SDCC 2012 Registration Page, as well):
Thank you everyone for your patience. We are working hard to make our new Member ID registration system run as smoothly as possible. Although not quite ready, the Member ID registration site will be opening shortly for all pre-registered Comic-Con 2012 attendees. You will receive an e-mail notification from EPIC registration as soon as it opens.

We know it can be frustrating so thank you so much for hanging in there with us.

The Member ID registration system will open to the general public in Winter 2011/2012. Please check our website frequently for updates, or follow us on Facebook, and sign up for Twitter or RSS newsfeed.
The announcement is a little confusing, of course. But that's pretty standard for all things relating to Comic-Con registration. I've gleaned the following details, for those whose eyes just glazed over reading the somewhat cryptic announcement:
It looks like SDCC is implementing a new site just for buying tickets to the event but they'll still be running the membership notifications and badge bar codes through EPIC, their badge registrar of long standing.
This new Member ID Registration System will open first to those who Pre-registered for 2012. So the first people who will get to use the new site will be those crazy/savy/lucky folk stood in those absurd lines at the 2011 Comic-Con. I guess they'll be redeeming whatever they bought badge-wise at the 2011 event. They'll be emailed by EPIC when they can do whatever it is they're going to get to do with the new site. SDCC expects this to happen in the next four months.
Sometime in January or February, Comic-Con expects to be able to start selling tickets to their 2012 convention using their new Member ID Registration System. Which they hope will stand up to the INSANE load of every geek on the planet hitting the server at once. Good luck on that, seriously.

Hopefully all this SDCC ticket lunacy hasn't put too many people off the convention. At least one set of my friends attended their last Comic-Con a couple years ago because badge acquisition had gotten too crazy. It's about five times as wackaloo as it was then, so….

For those of you who still haven't written SDCC off due to ticket sale insanity, there are several ways you can stay apprised of Comic-Con's plans and announcements for 2012 registration; follow them on Facebook, Twitter, or sign up for their RSS Feed.