Patricia Briggs Guest of Honor at TusCon This Weekend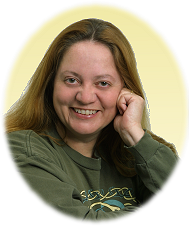 Heads up urban fantasy and paranormal mystery fans in the Southwest! Patricia Briggs, author of the Mercede Thompson series (main character is a mechanic and a were-coyote), will be the Guest of Honor this weekend at TusCon.
TusCon 2011 is a literary sci-fi/fantasy convention held, unsurprisingly, in Tucson. The con bills itself as "The Best Little Scifi, Fantasy, Horror Convention in Arizona" and is put on by The Baja Arizona Science Fiction Association.
On a tangent, TusCon has a 3-D version of their website.
Some of the other Guests, aside from Briggs, are David A. Williams, Ed Bryant, and Emma Bull. There's quite a list on the TusCon home page of confirmed attending authors.
For you SFF fans who also love gaming, TusCon will have LAN gaming.
TusCon 38 is this weekend, November 11-13. The convention will be held at the Hotel Tucson CityCenter in Tuscon, Arizona. Tickets are $20-$50 dollars. Their website has crappy information architecture, having been designed once in 1990-something, so you have to scroll ALL the way to the bottom of the home page and then look to the right to find their membership information.